Over the years we've seen many advancements in technology that have served us in our daily lives. Electronics get smaller and faster while automobiles gain features and become more fuel-efficient.
In the world of body armor, the classic tradeoff has always been weight/bulk versus the level of protection. If you wanted more safety, you needed more size.
We can agree body armor serves a crucial role, but do we have to rumble about like the knights of old to feel safe?
We don't think so which is why we've been on the hunt for lightweight armor that protects without weighing you down.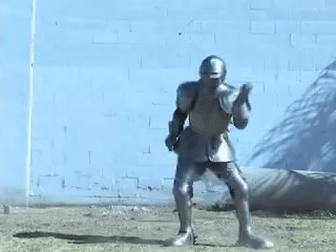 Recently, we came across Safe Life Defense and its Hyperline armor. It promised a lighter approach to armor. Have they cracked the code with their new Hyperline?
We did a full test out on the range to find out! So keep reading as we walk you through the Hyperline and why we think it's a good option for those in need of a bit more protection.
Table of Contents
Loading…
Pros & Cons
Pros
Super thin (.19")
Made in USA
Lightweight
Cons
Price
Perishable (5-year warranty)
The Bottom Line
This new body armor is extremely thin but still held up well to our non-laboratory testing. When we actually took the panel apart, we were surprised at how well it protected.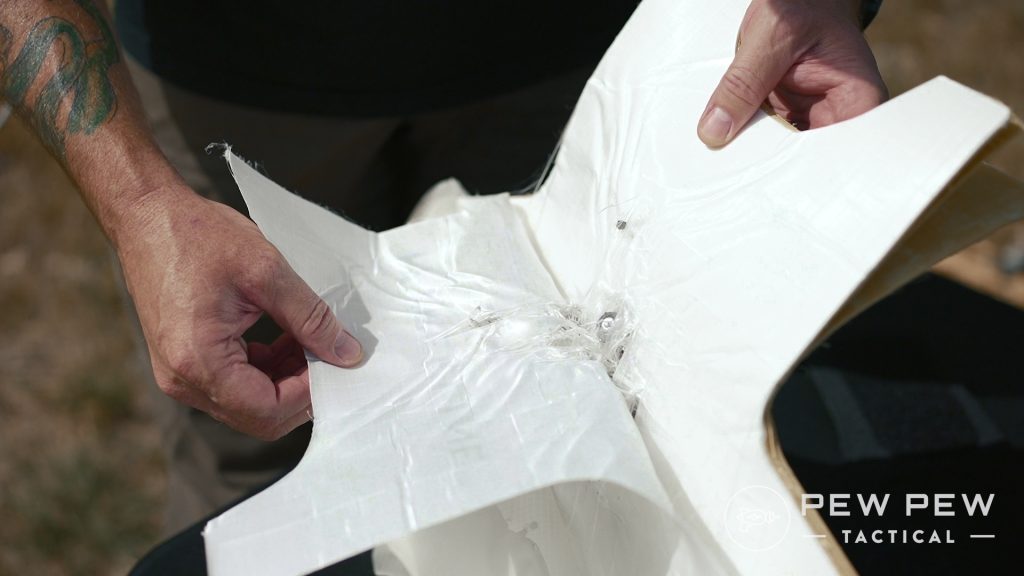 Not only did the rounds fired not penetrate, but they also didn't make it through the first three layers. This is impressive protection from such a thin and lightweight vest.
Specs & Features
Specs
NIJ Rating: IIIA, HG2
Size: 24 sizes
Protection: Bullet, strike, & slash
Weight: Varies by size
Features
Multi-hit capable
Concealable
Front, rear, and side coverage
Source: Safe Life Defense
Background
Wearing body armor is thankfully not something most people have to deal with on a regular basis. I wore it for 15 years of uniformed service in law enforcement.
I can tell you there are a lot of negatives that go along with wearing body armor on a daily basis. In my experience, it was hot, bulky, and generally uncomfortable.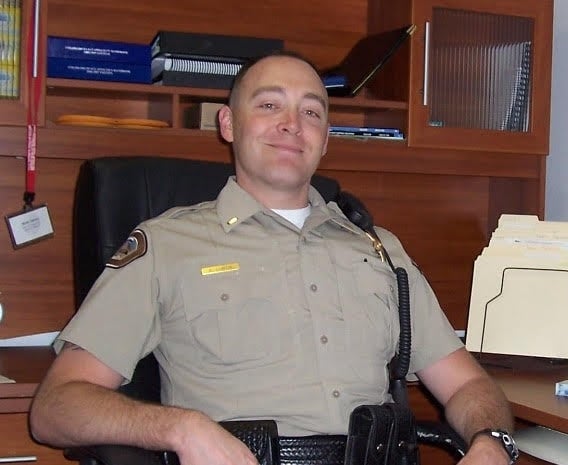 I wore Level IIIA armor my entire career and despite advancements, I still continually pulled at and adjusted my vest during shifts. They would often chafe, ride up, and get soaked with sweat.
When the Hyperline was announced, I was intrigued to see how something so thin could still offer a competent level of protection.
Who Is It For?
Body armor is for just about anyone though check your local regulations since there have been recent, localized, efforts to outlaw the protective gear.
People who work risky jobs or in high-risk areas may benefit from the ballistic protection offered by these products.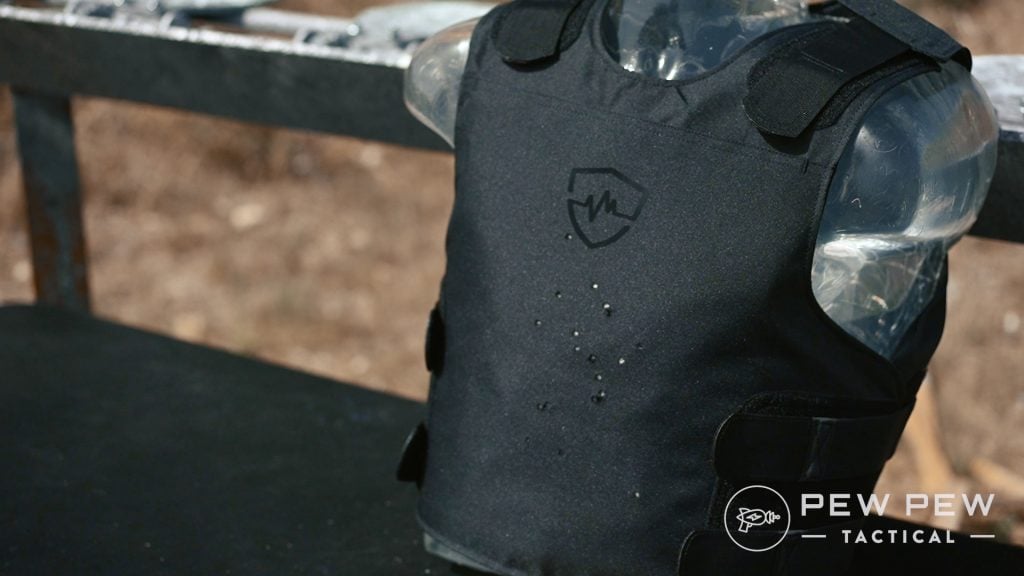 Fit & Feel
The most striking thing about the Hyperline is the combination of its thinness and weight. At .19 inches it is a tenth of an inch thinner than an iPhone 12.
It's odd because based on my experience, it doesn't convey the feeling of security I was used to from the excessive weight and thickness of older body armor.
All in, the two panels and carrier of the 2X-sized model I tested weighed a little over 6 pounds.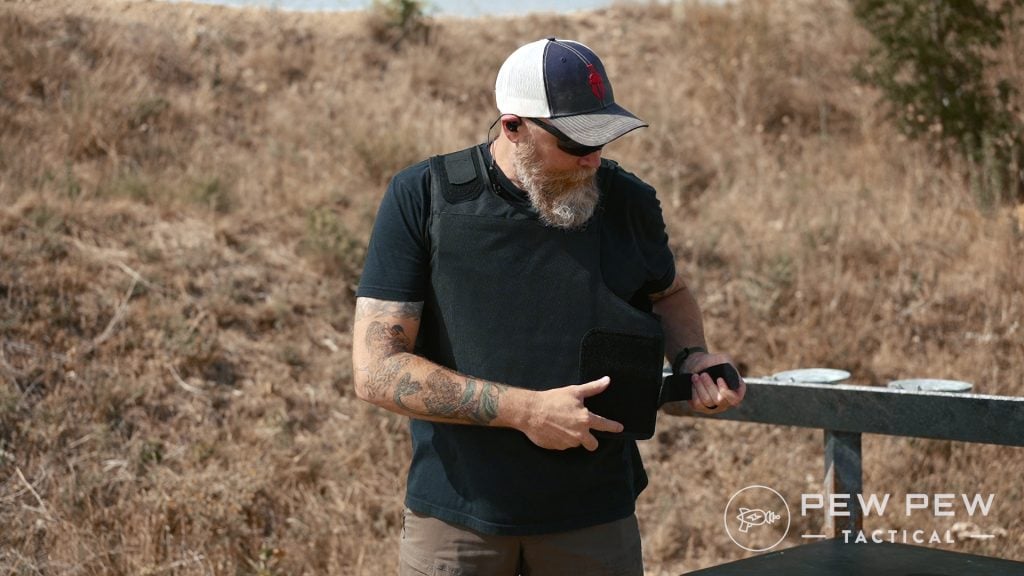 The carrier is a standard fare black, nylon feeling material with mesh on the inside to increase airflow and help the normal evaporative cooling process. This is an important advancement that wasn't a common feature in years prior.
Multiple, adjustable, Velcro straps ensure a good fit on the carrier — one on each shoulder and two on each side. This also pulled the protection of the panels around my ribs and under my armpits.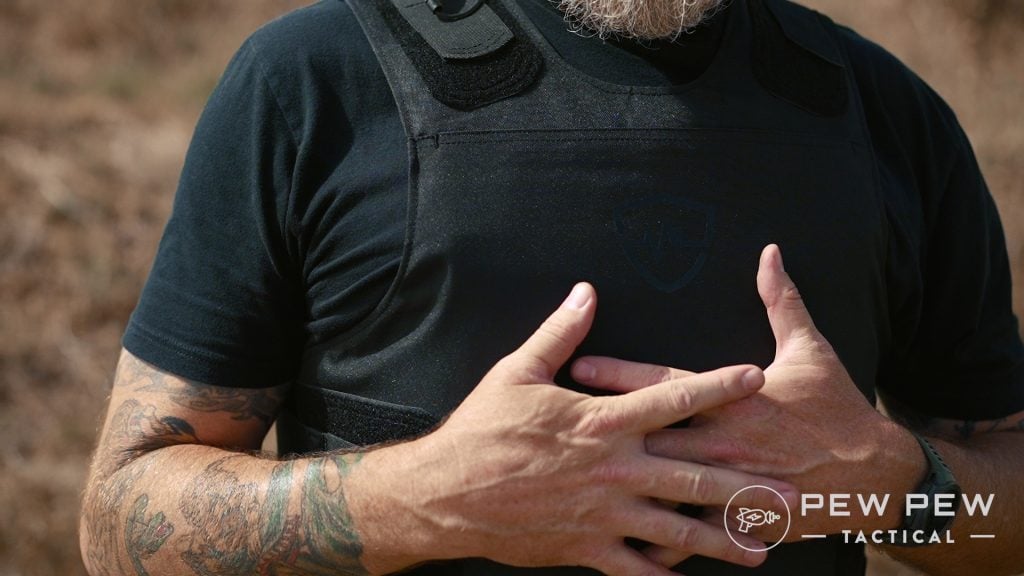 The vest felt snug without limiting my range of motion and the panels flexed in a way I was not accustomed to.
How Does It Perform?
I used Speer LE Gold Dot, 147 grain, 9mm ammo for this test, and shot the Hyperline while it was on a Clear Ballistics torso.
The results were impressive.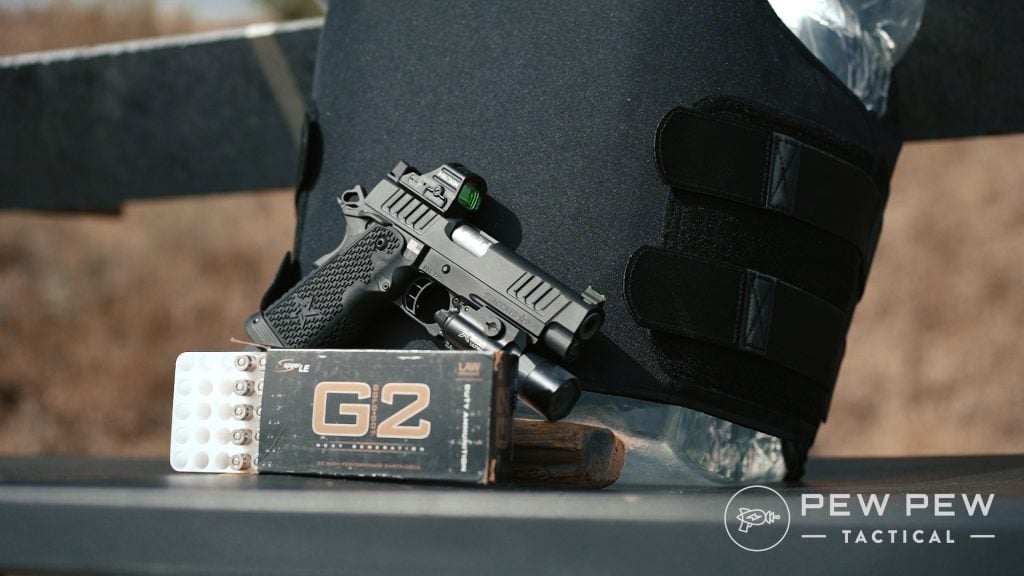 Shooting 20 rounds from a short distance I grouped my shots in the center mass area. None of the rounds penetrated the vest.
In fact, when we pulled apart the panel, none of the rounds had even penetrated further than the first three layers — a feat for such thin and lightweight material.
What Sets It Apart?
Unlike the body armor I wore in the past, the Hyperline is remarkably thin and lightweight while still offering impressive protection.
The mesh on the inside of the carrier helped with evaporative cooling and was otherwise comfortable.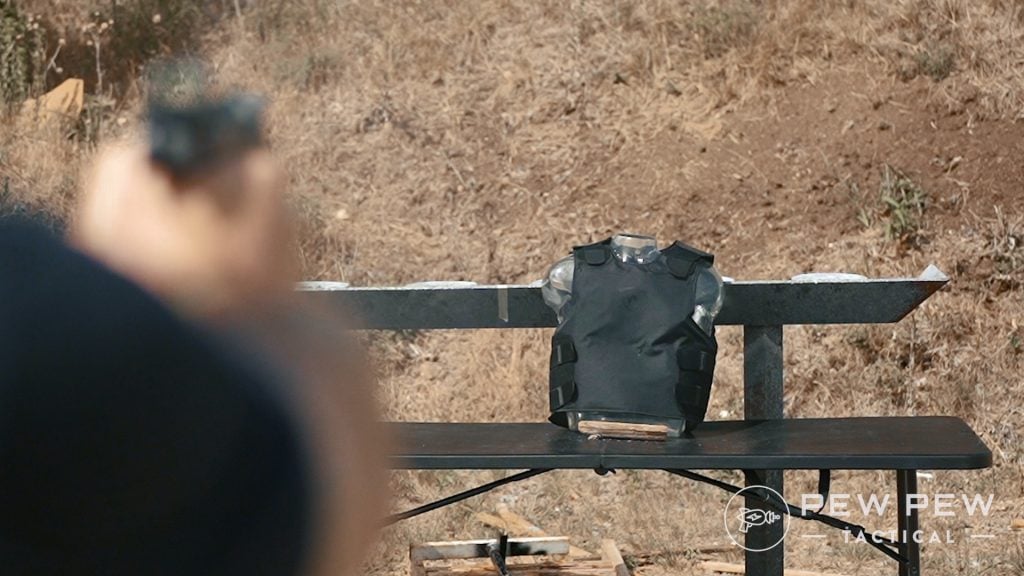 There are some realities that come with wearing body armor. It will obviously be bulkier than going without, but the Hyperline is one of the thinnest, lightest options you can get.
I was able to wear it under a t-shirt and would be willing to bet most people would not notice the difference.
By The Numbers
Weight: 4/5
As noted, the 2X carrier and both panels still only rang in at just over 6 pounds.
Ergonomics: 5/5
With multiple sizes and configurations, Hyperline is pretty diverse in the fitment department. The carrier feature adjustable, elastic, straps that pull the vest tight to the body based on the fit you want.
Fit/Comfort: 4/5
I was genuinely impressed with the Hyperline's comfort. The mesh portion on the interior allows at least a bit of airflow.
Protection: 4/5
The NIJ holds IIIA protection as capable of stopping most pistol rounds up to .44 Magnum. Considering this is done with a material so thin makes the Hyperline impressive indeed.
Value: 4/5
The Hyperline comes in at $999 which isn't chump change. But when you think about the marvelous performance characteristics of the panels despite the thickness, you can see how you might pay a bit more to be on that cutting edge.
Overall: 4/5
Final Verdict
In the past, only weight and bulk could offer adequate protection. What you gained in defense, you often lost in range of motion and comfort.
The Hyperline is assaulting that old paradigm and offering a better solution.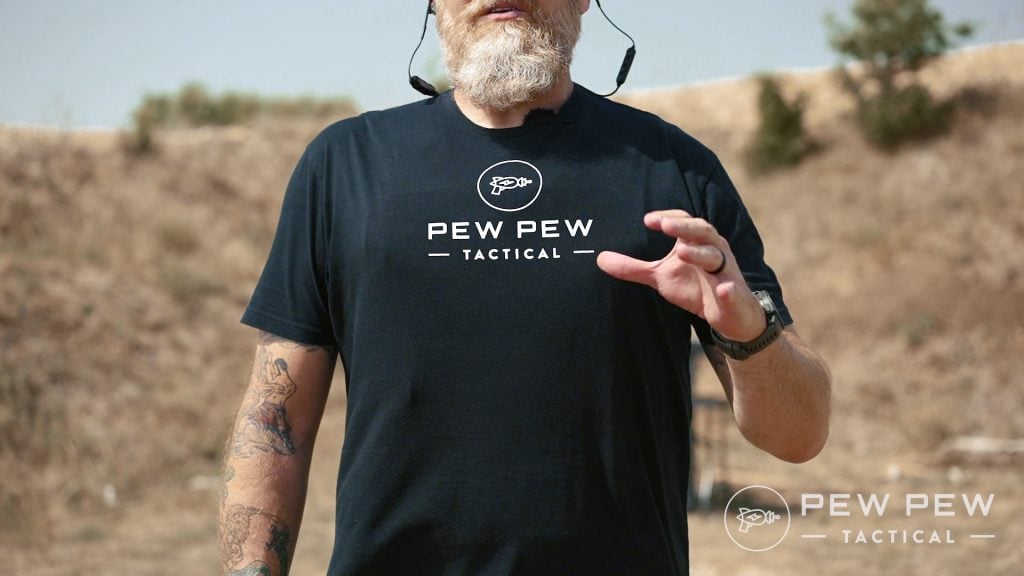 Safe Life Defense offers a fit guarantee where you can exchange for a better size within 30 days. In addition, the Hyperline comes with a 5-year manufacturer warranty.
In all, we think the Hyperline is a win!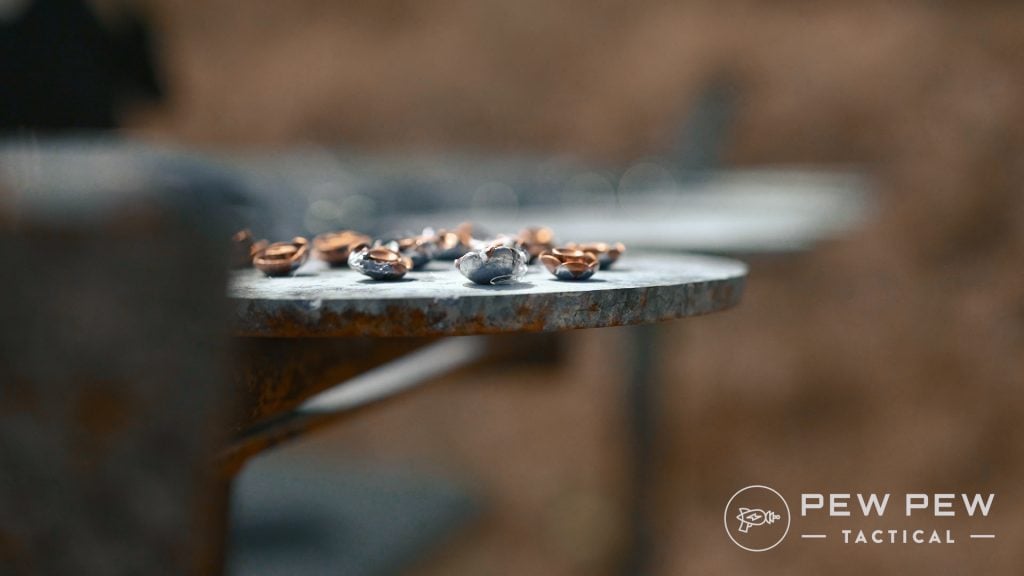 Would you wear the new Hyperline? Let us know in the comments below. And be sure to check out our Best Body Armor article for more suggestions!
Credit: Source link