The year 2023 has been an interesting one for the gun industry.
Like many other industries, the gun industry goes through spurts, fads, themes, or whatever else you want to call it.
A few years back, it was pocket .380s. Recently it has been micro 9s. But this year seems to lack a single cohesive theme.
In fact, it's all over the place, and I'm all about it. It seems to be the year of creativity, trying new things, and even bringing back a few old things that most of us have missed.
We are at a point in the industry where we are saturated with the basic setup of polymer frame striker-fired pistols and AR-type carbines. Beyond that, the industry has to get creative to sell and move guns.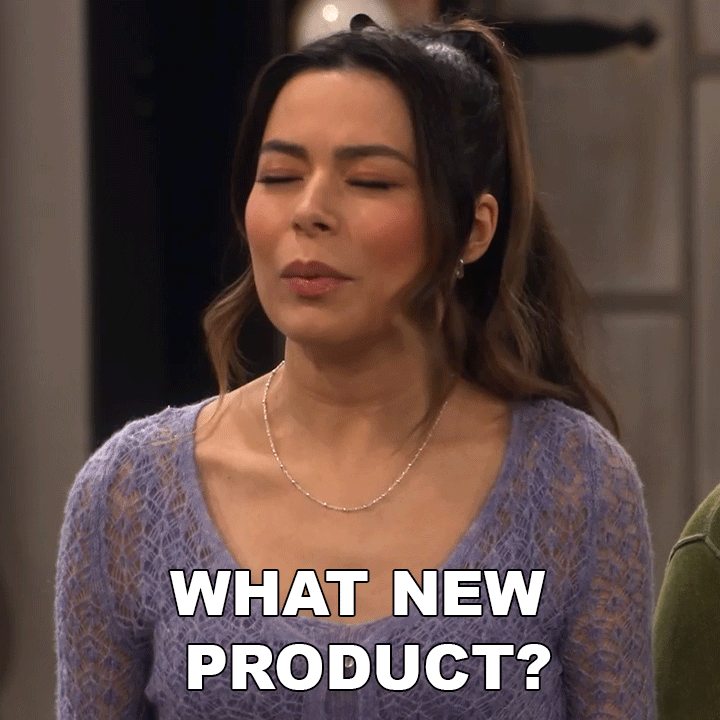 With that in mind, let's dive into the six trends I've noticed and what they could mean for the future of the gun industry.
Table of Contents
Loading…
Why You Should Trust Us
Though I served as Marine machine gunner and now teach pistol and concealed carry classes as an NRA-certified instructor, there's just something about shotguns that speak to me.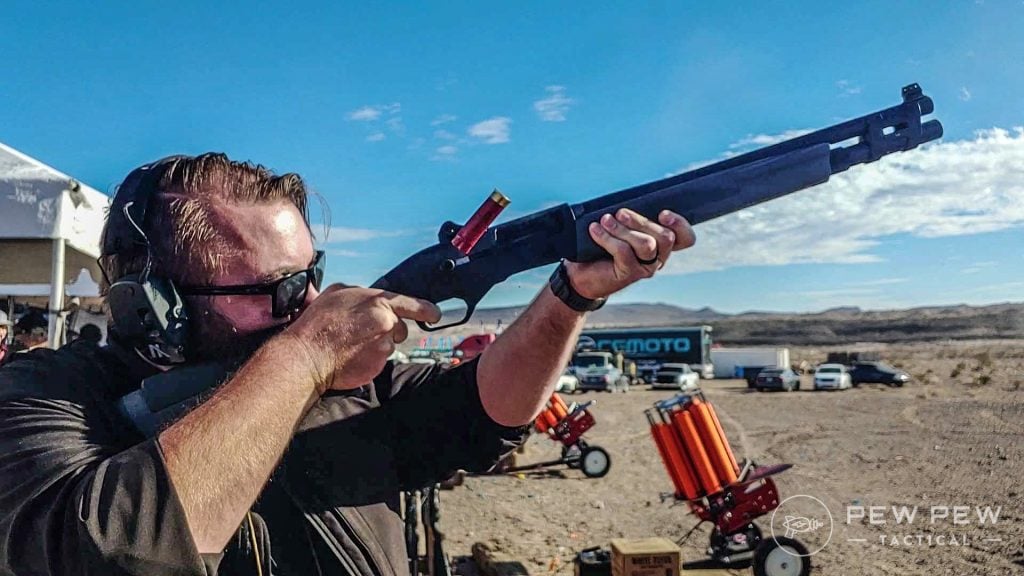 I have written many articles about shotguns and their accessories for Pew Pew Tactical and other publications. I spend countless hours researching and testing firearms and gear to ensure I bring the PPT audience the best of the best.
The Rise of PDW Calibers
This trend has been coming along for several years but has really taken off recently.
PDW calibers are essentially small bottlenecked high-velocity cartridges like 5.7x28mm and 4.6x30mm. These calibers, 5.7 specifically, have become quite popular for several reasons.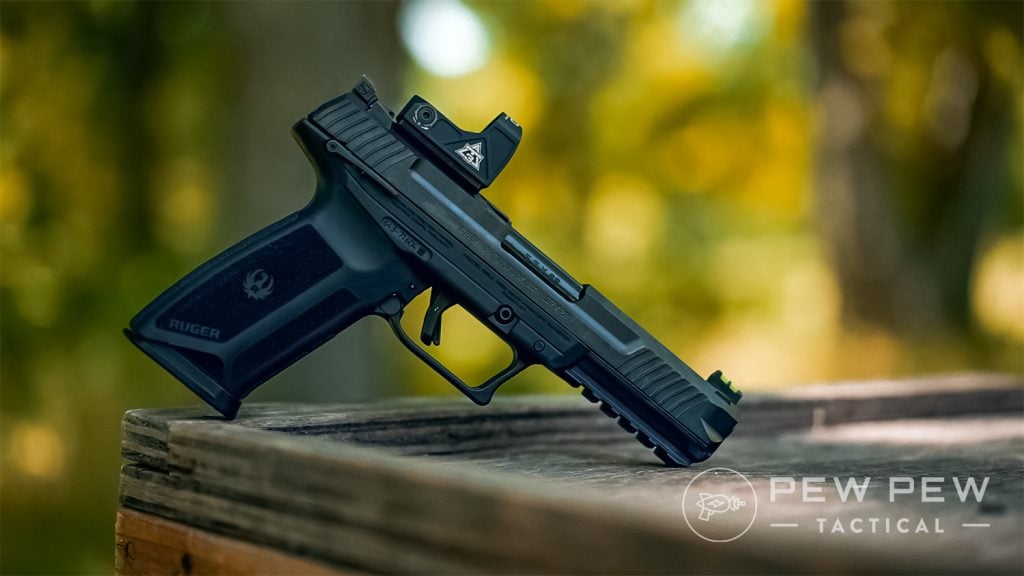 First, the rounds are quite unique yet capable. They are very small but are flat shooting and accurate out to 100 yards without compromising the pistol or PCC-style layout.
Another big reason is the general knowledge and acceptance of how pistol rounds work for self-defense. We understand that pistols really just poke holes.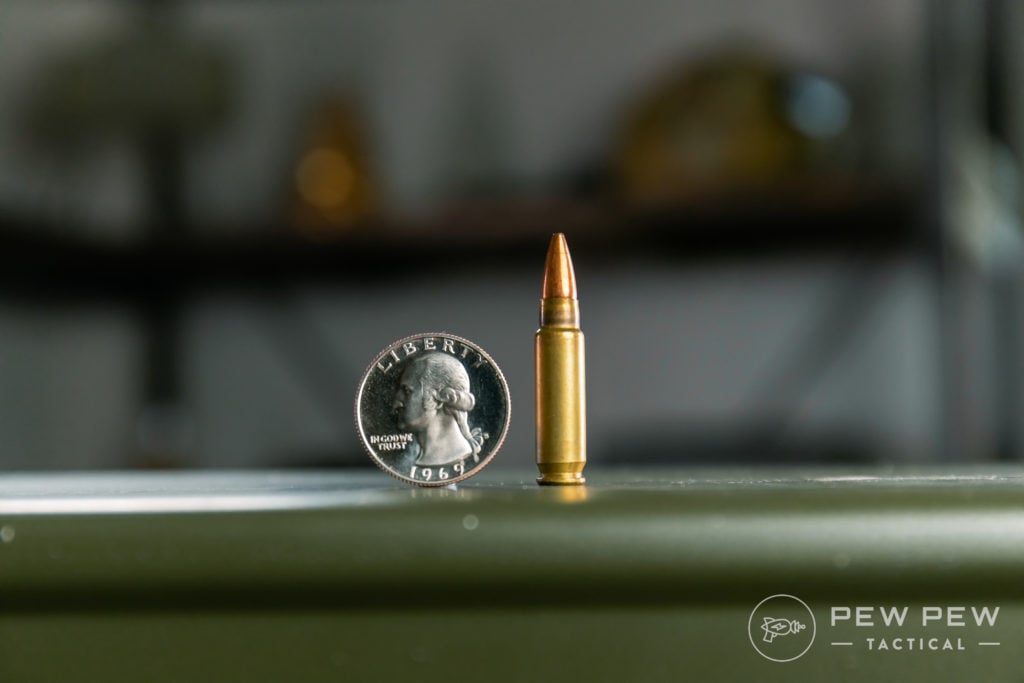 The size of the hole doesn't matter too much as long as it reaches deep enough to strike something vital. Expansion can help with blood loss, but it's not the be-all, end-all of self-defense.
Additionally, 5.7x28mm and 4.6x30mm have exceedingly light recoil and are usually combined with high magazine capacities, with handguns holding 20 or more rounds in a flush-fit mag.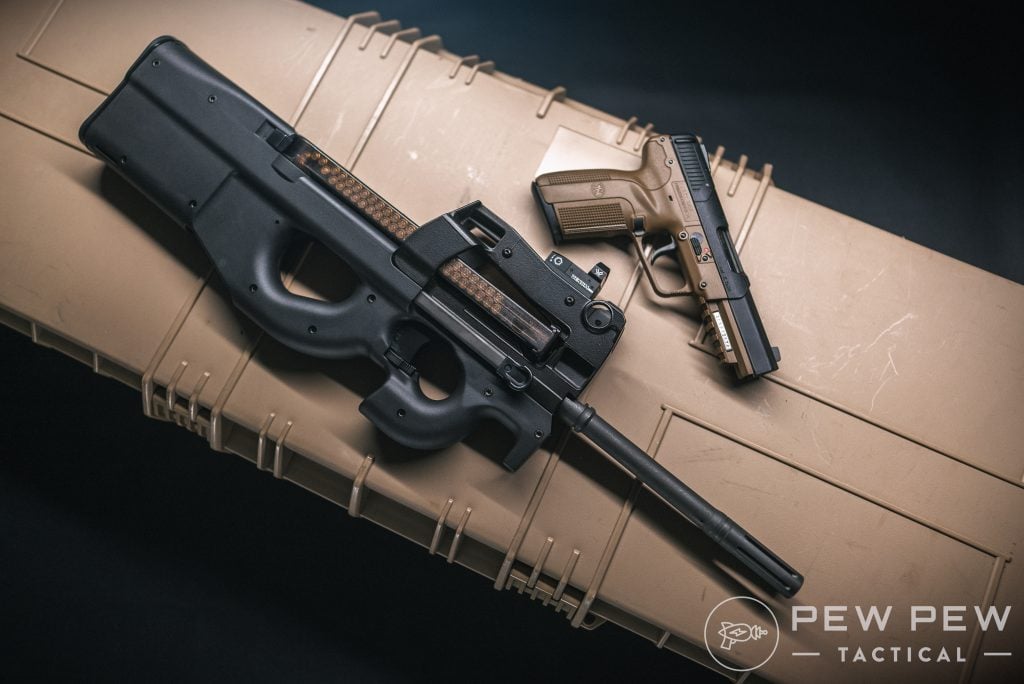 Current market guns in these calibers also tend to be extremely lightweight and handy despite the large amount of ammo they house.
Guns like the PSA Rock, the Ruger 57, the updated FN Five-SeveN, and the too-cool Smith & Wesson M&P 5.7 occupy the handgun market. On the rifle side, we see the Ruger LC Carbine, the CMMG four-Six, the Banshee 5.7, and the Stargate-approved PS90.
649
at Kygunco
Prices accurate at time of writing
Prices accurate at time of writing
Hopefully, this trend will continue, as it has already helped to drive the price of 5.7 down while simultaneously fostering innovation and bringing new firearms to the table.
Retro Affordability
One of my favorite trends is the rise of retro firearms that are actually affordable.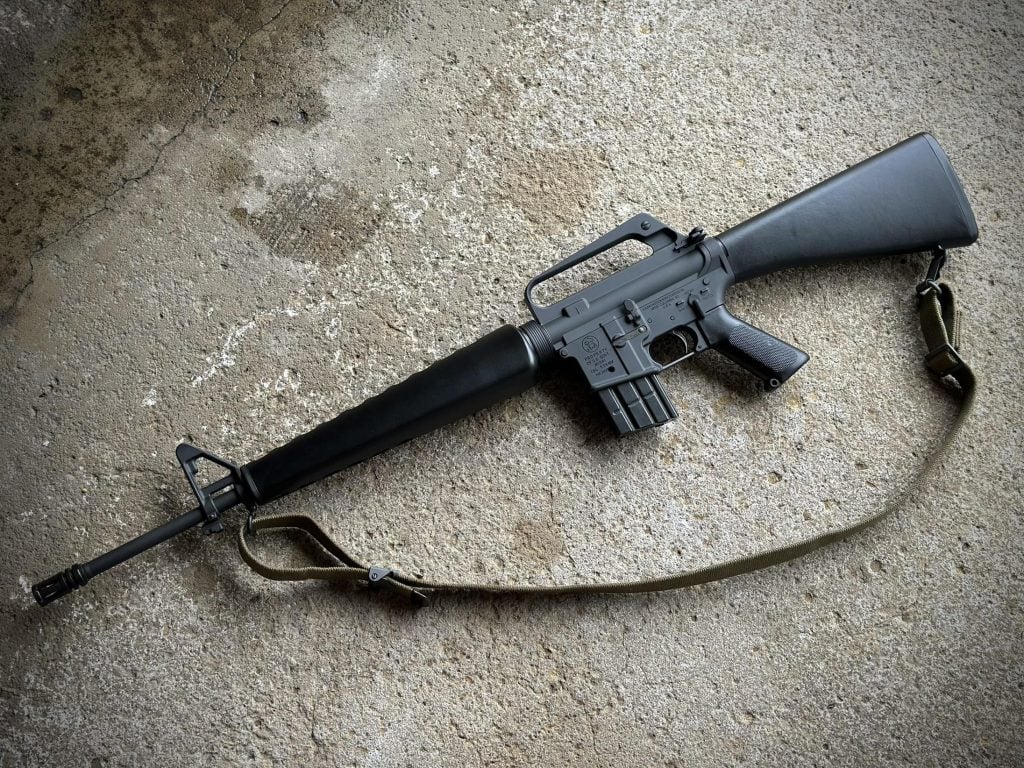 Polymer frame, striker-fired pistols are great, functional, and efficient, but what if you want some of that old-school cool?
If that's the case, you'll be happy that Hi-Power clones, various classic AR clones, old-style shotguns, and similar retro guns are hitting the market at affordable price points.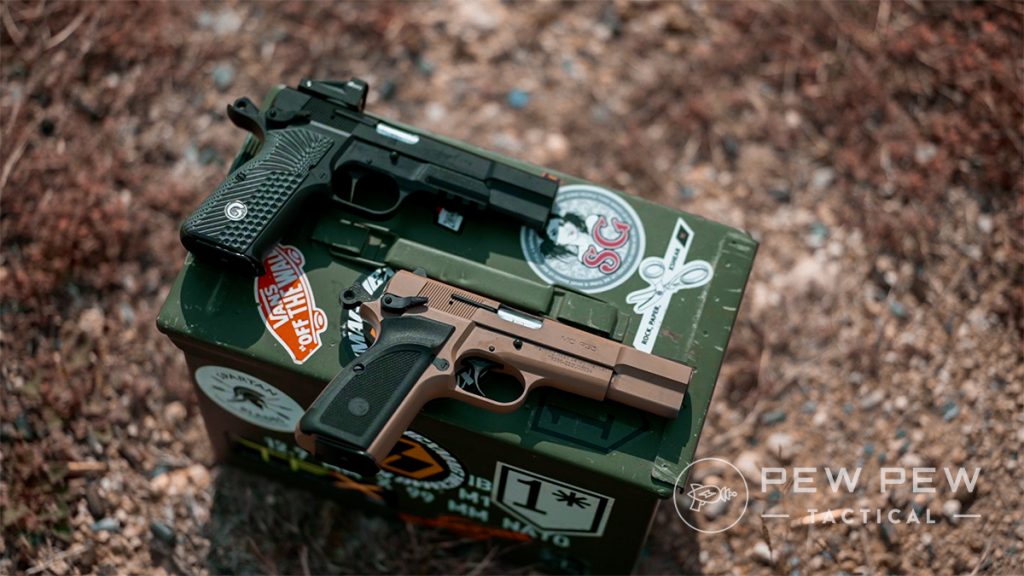 Purchasing authentic working models gets expensive quickly. If you price out how much an authentic Colt SP-1 costs, you are liable to crush your dreams. But the retro remakes allow you to experience those guns without the hefty price tag.
Springfield and Girsan Hi-Powers made a big splash in 2022.
This year, Tisas teased a new Beretta Cheetah clone at SHOT. PSA is using the H&R brand to bless us with retro ARs and their Soviet Arms Brand to deliver a faithful reproduction of the Chinese Type-56 AK.
540
at Firearms Depot
Prices accurate at time of writing
Prices accurate at time of writing
Other things like Mossberg's retrograde series of shotguns, Colt's revival of the snake guns, and even the Gen 1 style P80 Glock helped to kickstart this awesome trend.
2011-ish Designs
Staccato has been making 2011s for a long time, and they helped propel the double-stack 1911-type firearm to new levels of popularity.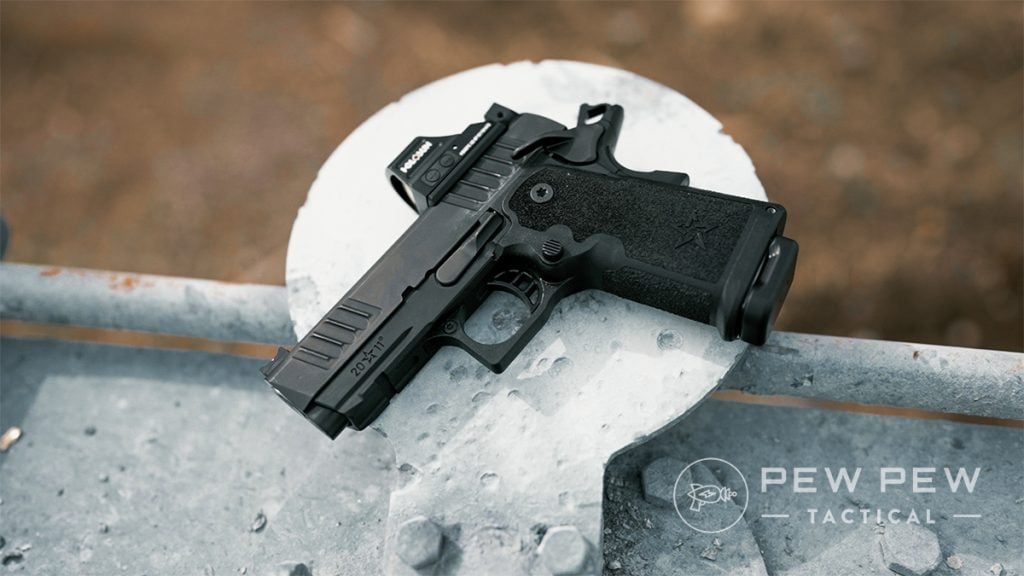 People love the 1911. Like, way too much, beyond my ability to understand it. It's a gun tied to American culture and history, and people will spend a ton of money to outfit them for modern carry.
Many people appreciate the design and, most importantly, the single-action trigger. But of course, everyone wants more capacity, and that's where the modern 2011 and double-stack 1911 come into play.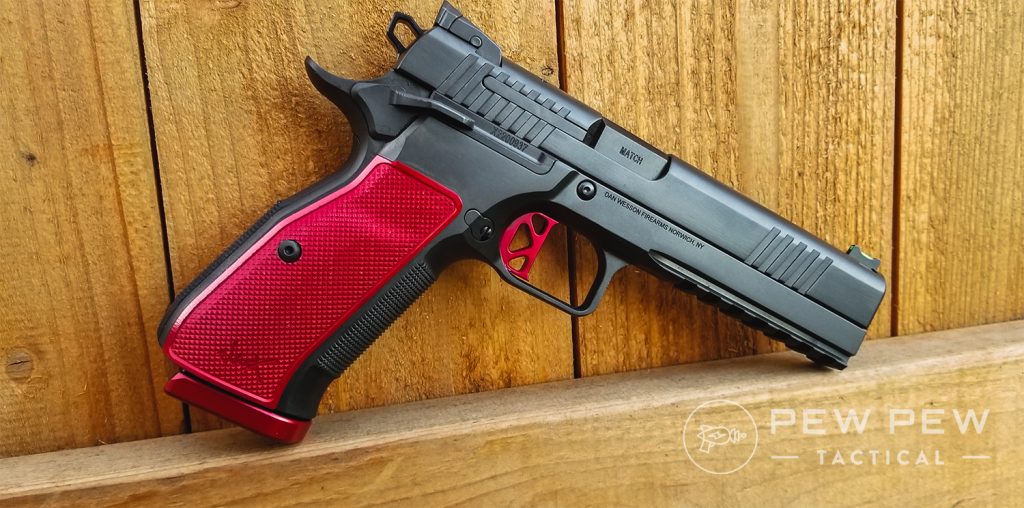 We've seen the release of the Prodigy, which granted us a more affordable, double-stack 1911 handgun in 9mm. It really appeals to the folks who like the Staccato, but not the price tag.
The market also got two unique offerings, one being the Oracle Arms 2311. The 2311 blends the 1911/2011 design with a Sig P320. It uses P320 magazines, and the frame is P320ish, but the slide and operation are all 1911.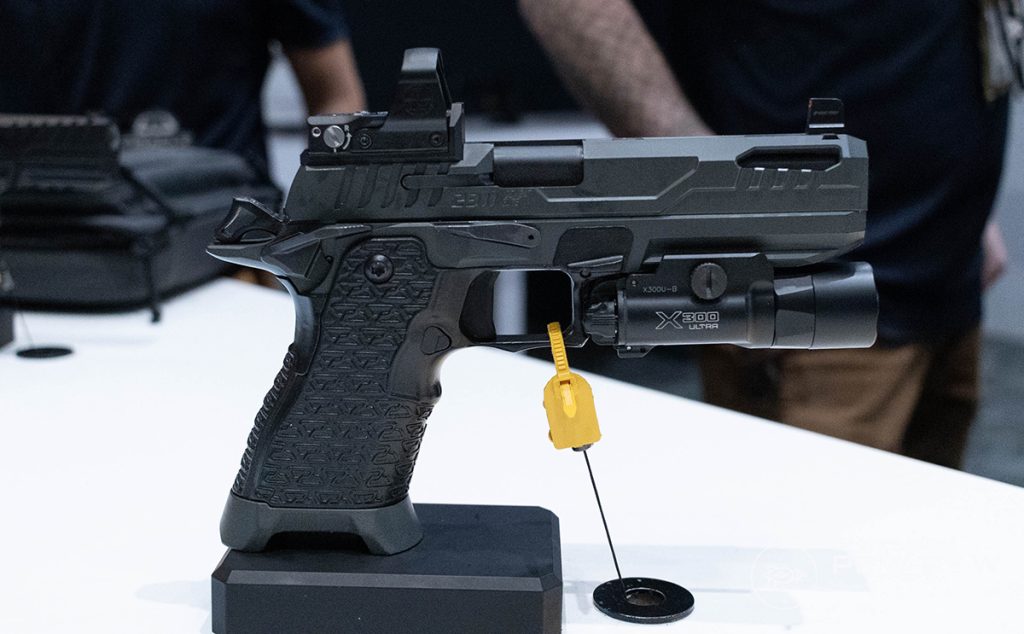 We also got the aptly named Platypus 2011 from Stealth Arms that mixes a double-stack 1911 with a Glock! Yep, it takes Glock mags and comes in a ton of different variations, from a classic design to a decked-out as fancy as it gets rig.
In 2023, Staccato released their CS, giving us a sub-compact option. EAA announced their affordable 2311 double-stack 1911s. BUL Armory continues to pump out solid, well-priced guns, and we even got a half CZ 75 half 1911 in the form of the Dan Wesson DWX.
Who doesn't want the classic looks and excellent trigger of the 1911 combined with optics, lights, and capacity?
Gen 3 Glock Clones
Glock patents on Gen 3 guns must be up because the market has been flooded with Gen 3 Glock clones.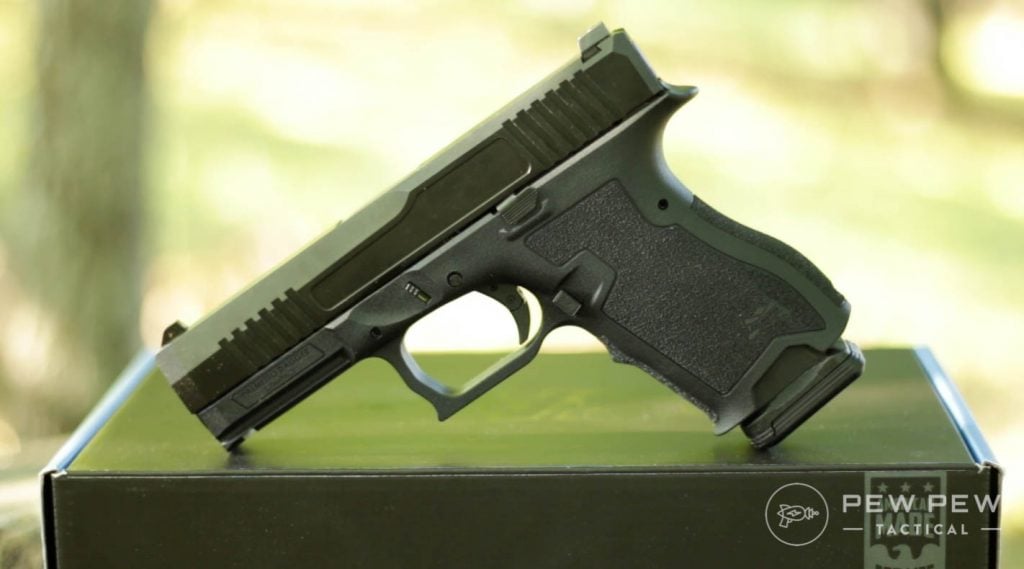 You can argue all day about which Glock generation is best, but many people like the Gen 3 design. It's still considered relatively modern and capable, and it's the generation that saw widespread acceptance.
The Gen 3 Glock market is massive. Magazines, holsters, and upgrades are widely available, and people like the design. It's a proven design that works, which eliminates much of the R&D costs of bringing a pistol to the market.
Polymer 80 helped usher in this whole genre with their frames, after which they started producing complete handguns. Many other companies followed in their footsteps, further popularizing the Gen 3.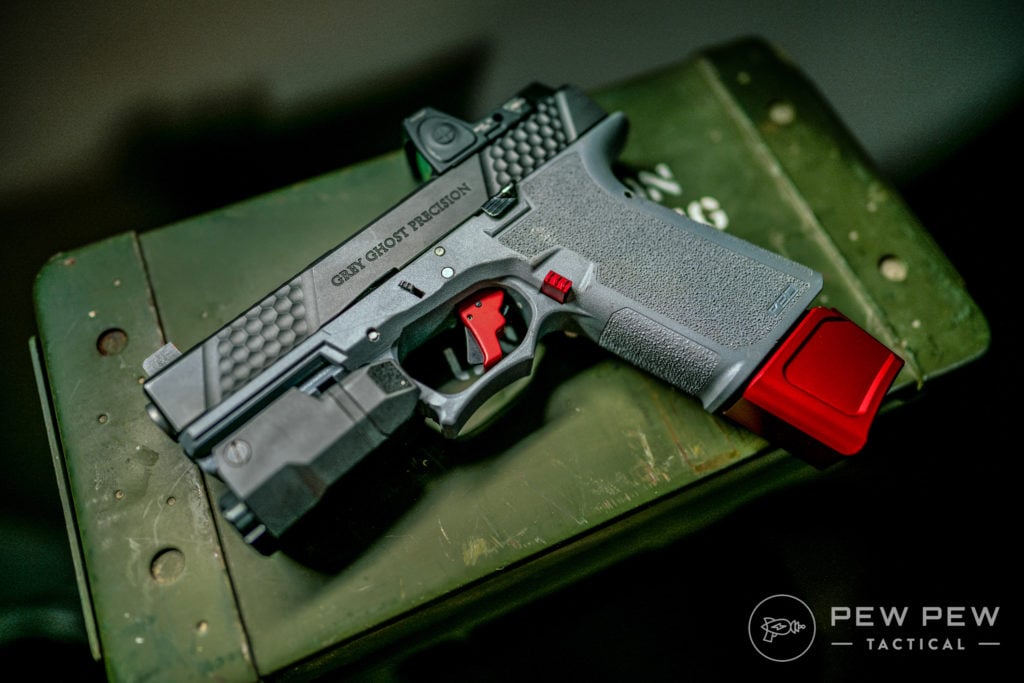 AR-15 manufacturer Anderson entered the market with the Kiger 9c, and Palmetto State Armory has their affordable Dagger.
On the higher end, Adams Arms has a Gucci Glock clone, and Matrix Arms is even producing a neat metal frame variant with some real modern touches.
The Gen 3 Glock is not dead and has been taken to new heights with improved ergonomics, optics-ready capability, and real Picatinny rails.
Semi-Auto Defensive Shotguns
I was there when everyone rejected the shotgun for the AR-15. I was there when it was declared obsolete and put away. But alas, it's returned — and in style.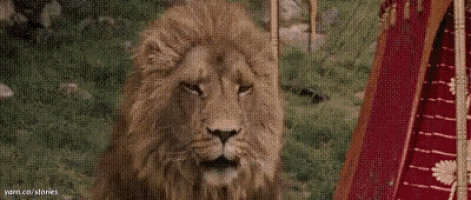 Shotguns still offer the most efficient lead delivery system per single trigger pull. But we live in the age of semi-auto firearms, and people want their shotguns to work like their rifles and handguns.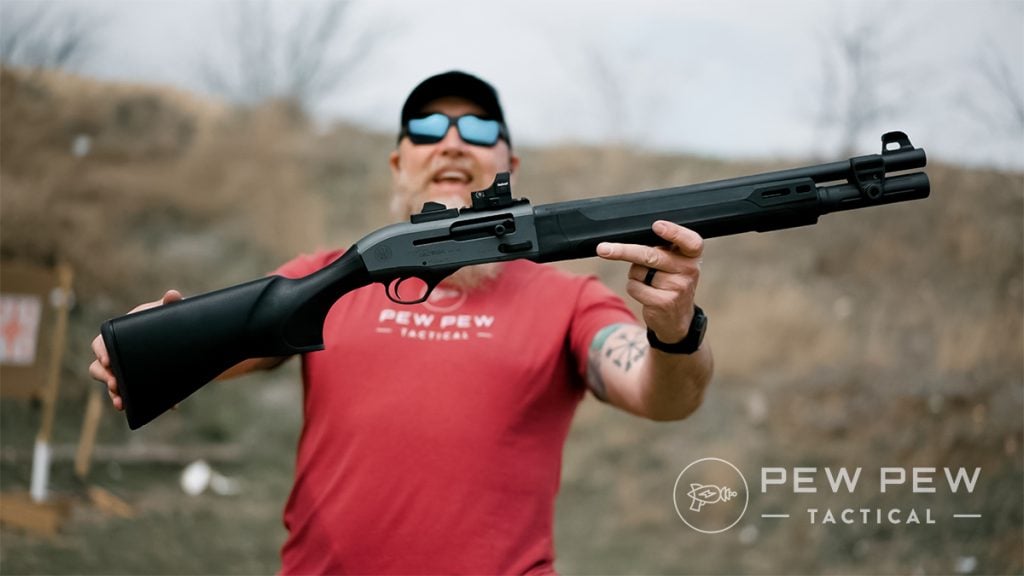 Admittedly, earlier semi-auto shotguns could be finicky, but they have greatly improved. They are now quite reliable, even if the name Benelli isn't slapped on them.
This has led to several solid semi-auto tactical shotguns hitting the market.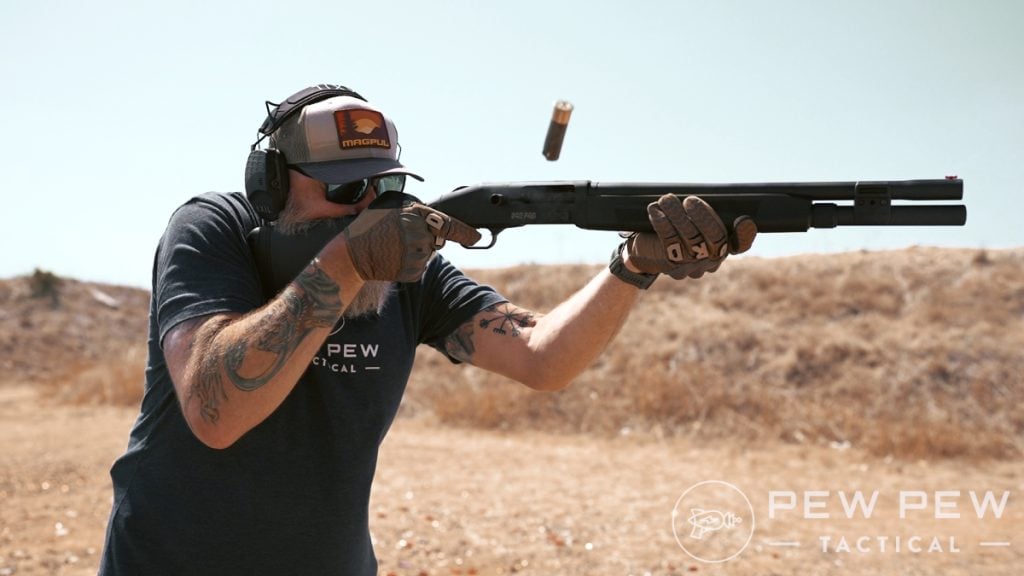 Many modern tactical semi-auto shotguns are optics-ready for micro red dots, and most come with adjustable length of pulls, which solves an age-old shotgun problem of super long LOPs.
The three defining shotguns of this trend are the Mossberg 940 Tactical, the Beretta A300 Ultima Patrol, and the Savage Renegauge.
749
at Kygunco
Prices accurate at time of writing
Prices accurate at time of writing
These modern shotguns are taking the world by storm and bringing 12 gauge back to the forefront.
Cool Lever Guns
With a market so inundated with AR-type rifles, it's tough to break the mold and get into anything different.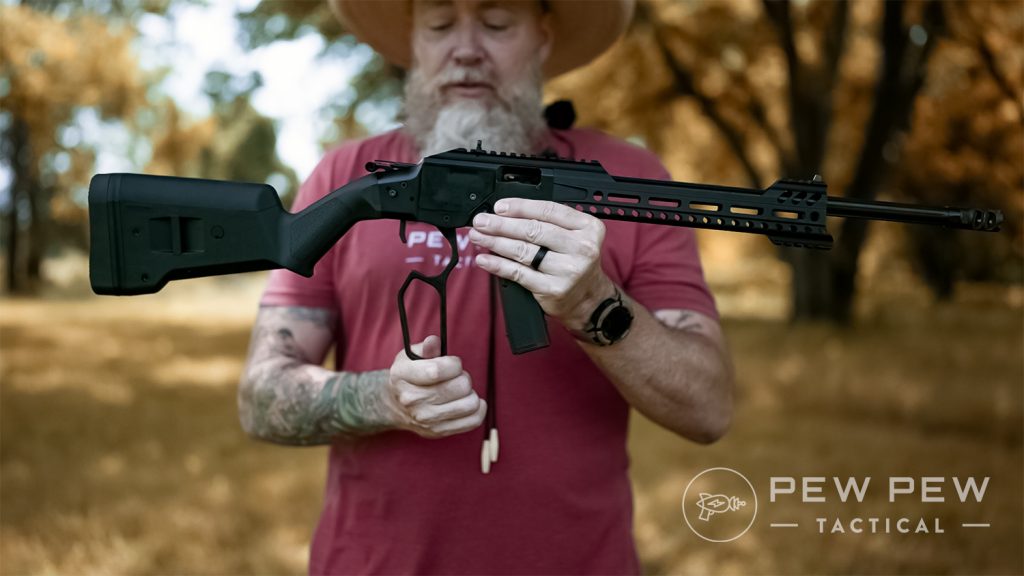 Yet, the lever gun industry is certainly trying. In fact, we have multiple companies who have never made lever guns getting in on the action.
Lever guns aren't as efficient or versatile as most semi-auto rifles, but they are fun. The tactile feeling of working that lever is tough to beat. Operating the lever is nearly as enjoyable as hitting the target.
That's why, well over a hundred years after the advent of the lever gun, we still enjoy them.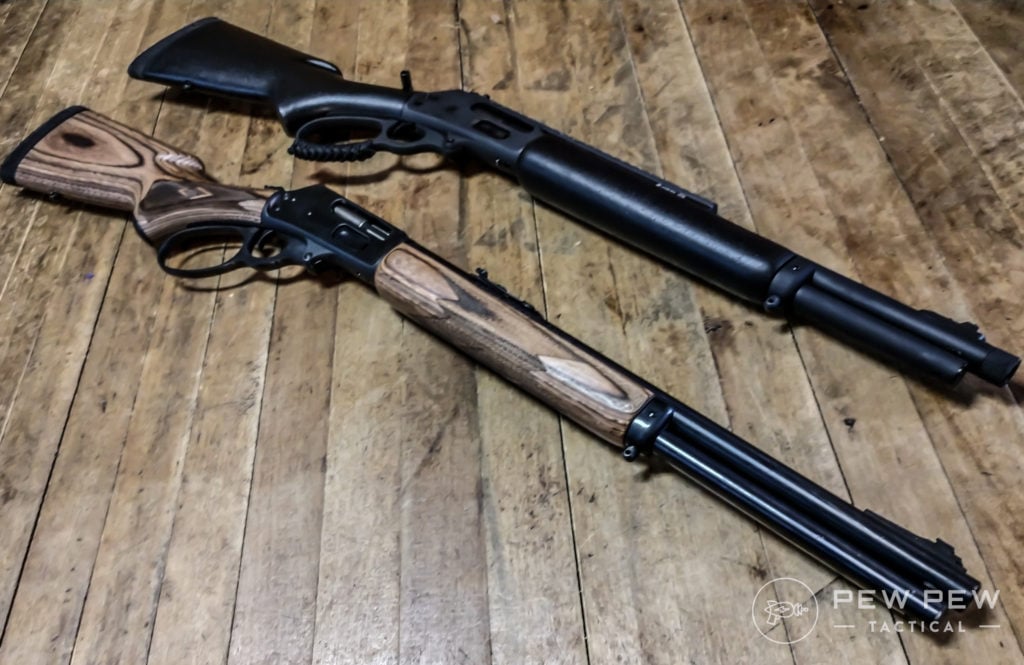 Lever guns can also be quite handy in states with regulations against semi-auto rifles. Being manually operated weapons, they are rarely targeted by firearm bans.
We still get plenty of classics, and with Ruger acquiring Marlin, we have seen the return of many classics, including the Model 336, Model 1895, and the Model 1894.
Henry has remained near the top of the lever gun game, and they constantly adapt their guns to new roles and calibers. They adopted the .360 Buckhammer quickly upon release.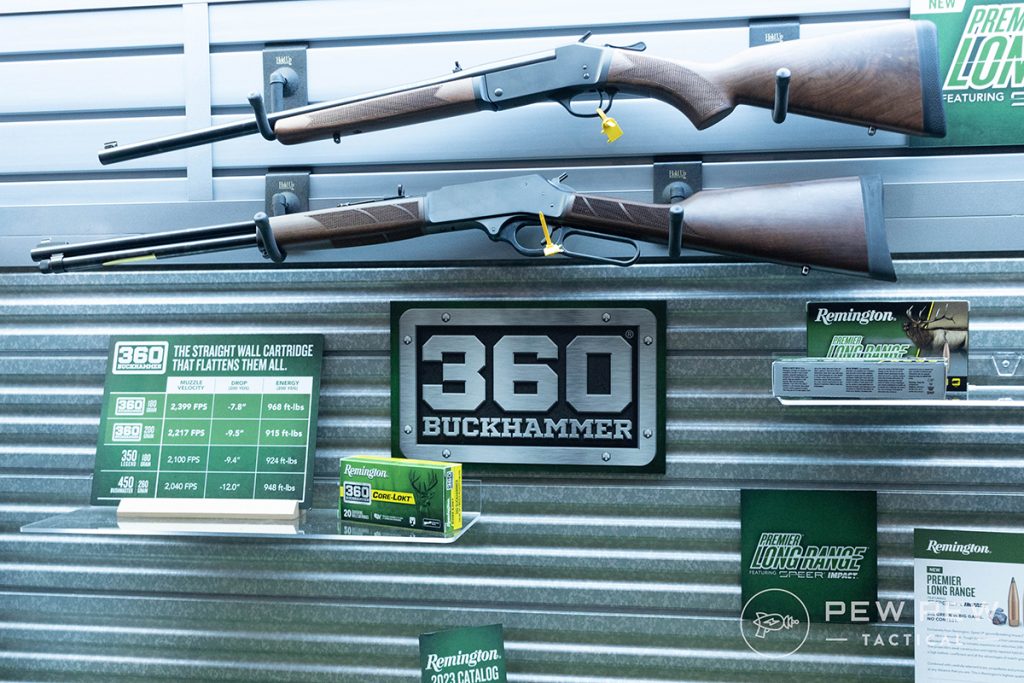 We even got some crazy non-traditional lever guns this year, including the 9mm magazine-fed POF Tombstone, the Bond Arms 5.56 rifle that uses AR mags, and the FightLite AR-type lever gun.
1974
at GrabAGun
Prices accurate at time of writing
Prices accurate at time of writing
These all implement box magazines, modern calibers, and plenty of tactical doo-dads like M-LOK rails. It's cool to see that the classic lever gun still has some tricks up its sleeve.
Final Thoughts
Who knows what theme we might see at SHOT 2024?
Maybe .30 Super Carry will finally take off. Perhaps some new whizbang caliber will dominate the rifle world for six months. We may not know what 2024 holds, but 2023 has been interesting.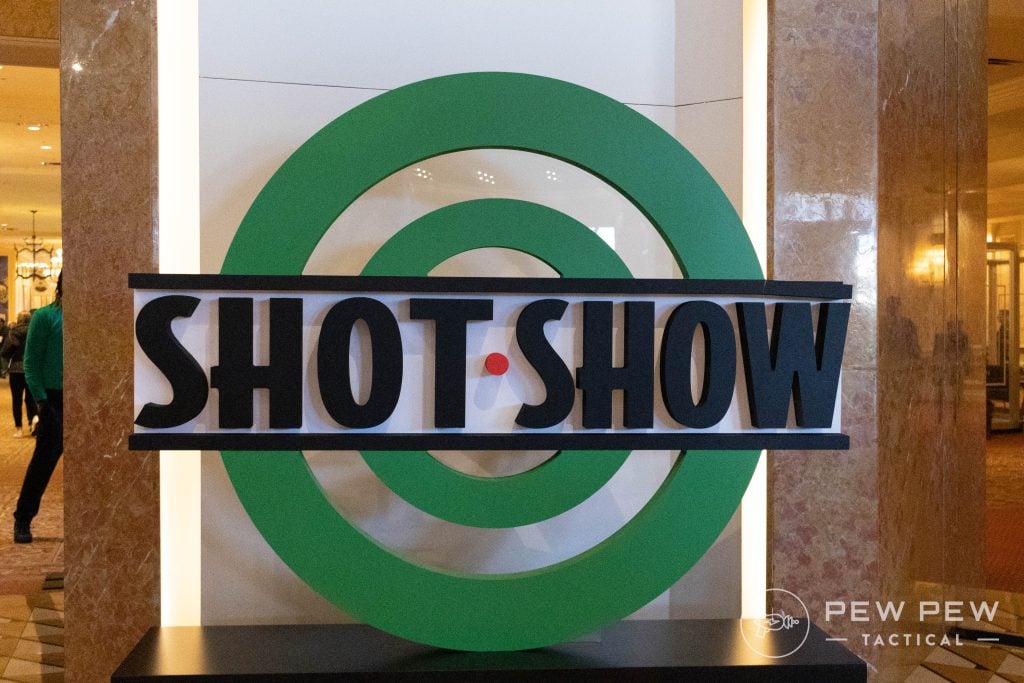 Are there any trends that I've missed? Let us know in the comments below! Missed this year's big news from SHOT? Check out our article on the Best Guns of SHOT Show 2023!
Credit: Source link