Confused by all the AK variants out there?
Don't worry…we were too.
We'll start with AK basics so you can see if the AK platform is for you. Plus, we will cover some common questions, such as milled vs. stamped receivers.
And of course, well will go over AKs across different budgets and even countries of origin.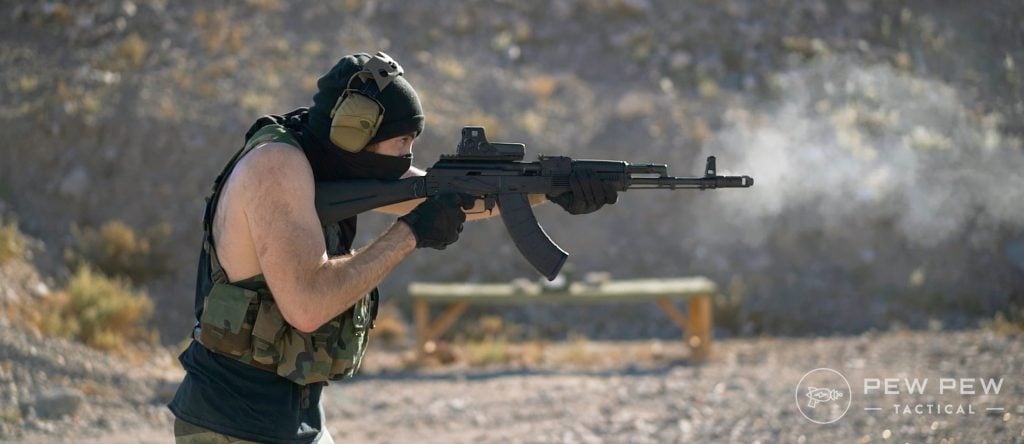 But first, a sneak peek!
Summary of Our Top Picks
Table of Contents
Loading…
Brief AK-47 History
The AK-47 stands for "Avtomat Kalashnikova 1947" and was designed by Mikhail Kalashnikov. It was the main assault rifle of Eastern Bloc countries during the Cold War.
There are tons of variants, but the one we think of most when we hear "AK-47" is the AKM.
And there are a lot of AKs…in a 2004 report, it was estimated that 100 million out of 500 million guns worldwide belonged to the Kalashnikov family of rifles.
Why Are AKs Awesome
Kalashnikov built the AK off principles of it being easy to mass-produce, easy to maintain, and easy to operate.
It's so easy…kids can use it.
Compared to the AR-15, the AK-47 is much easier to train users.
And, of course, there's its reputation for superb reliability.
The AK achieves this due to its simplicity and use of looser tolerances.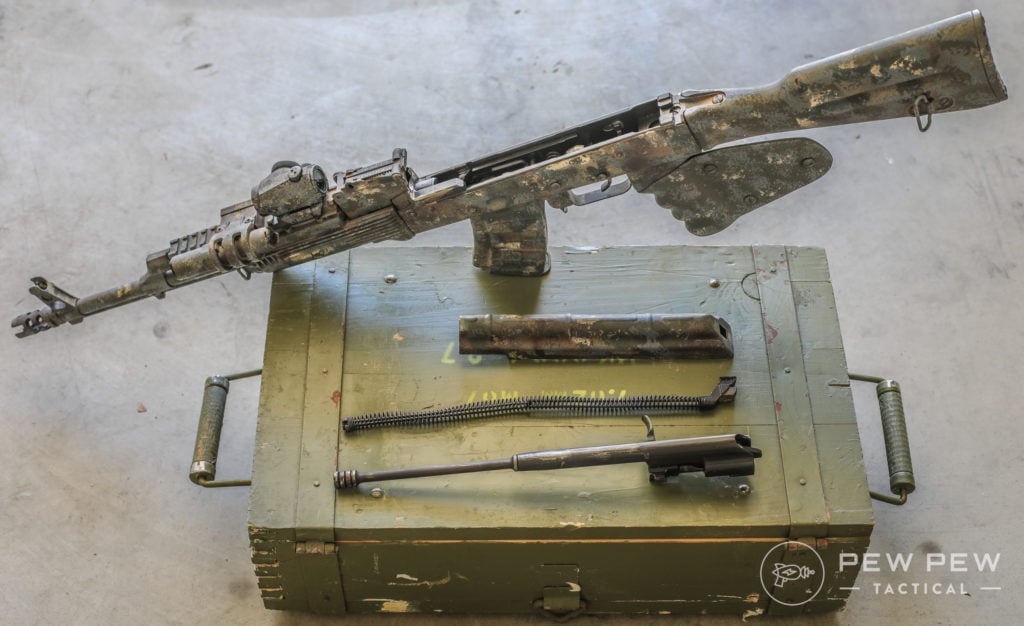 Simplicity comes from the use of a long-stroke piston design that uses the gas from the round to move a piston and bolt carrier.
The gas doesn't directly contact a lot of things, which keeps things running cleaner.
Everything is also large-and-in-charge so there's less possibility of small parts breaking.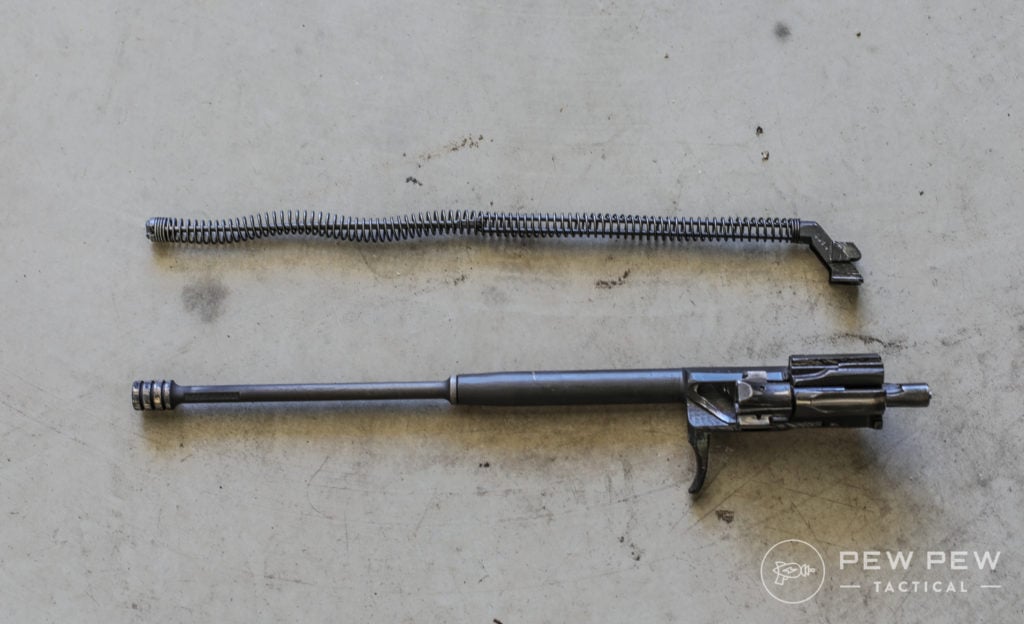 Some things, like the chamber, have to have tight tolerances to ensure proper headspace, a lot of parts don't, like the bolt carrier and trigger mechanism. Check out all that space in there!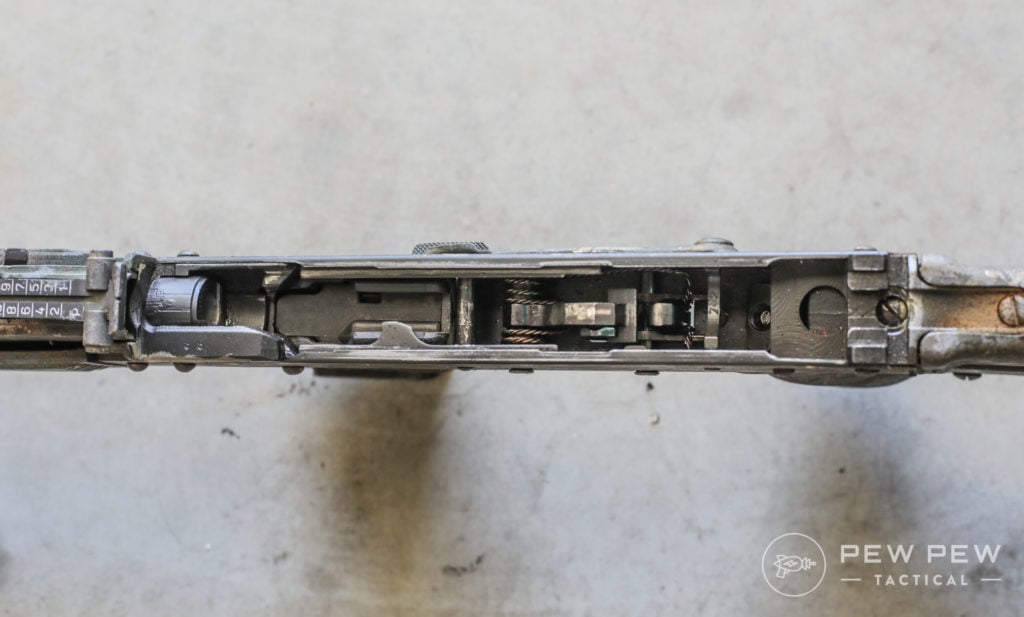 It can take lots of environmental debris before something stops working.
Next up is the ammo. The AK is natively chambered in 7.62x39mm, which packs a bigger wallop with a larger diameter bullet (.30 caliber) compared to the AR-15's 5.56x45mm cartridge (.22 caliber).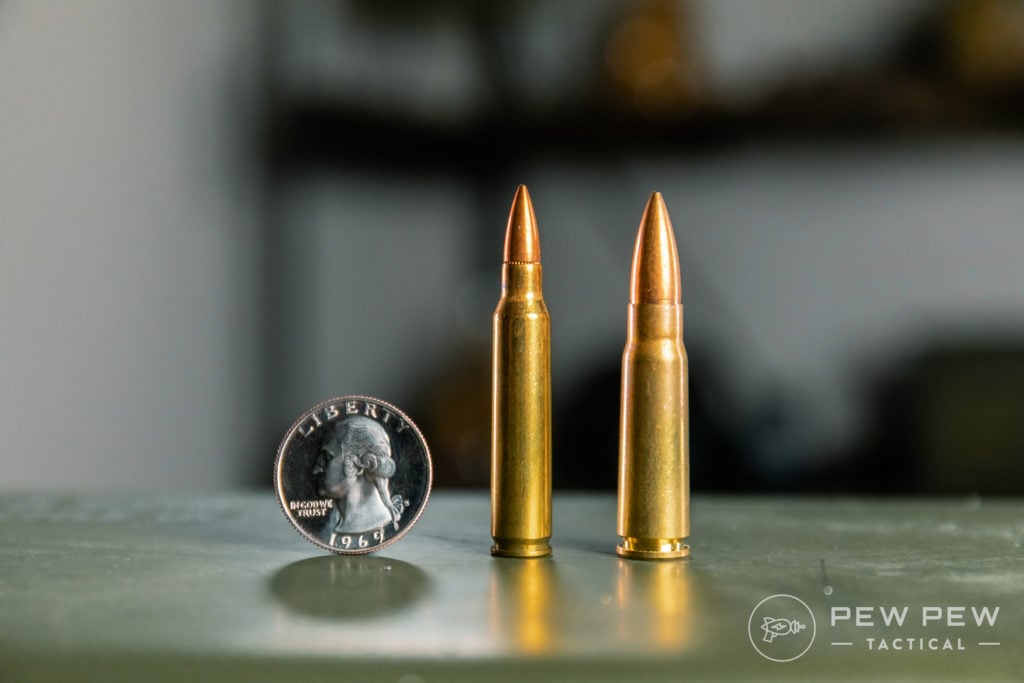 Check out our picks for the best AK ammo and AR-15 ammo.
Lastly…though it doesn't have as much upgrade capability as an AR-15, there is still a lot you can do to make an AK your own.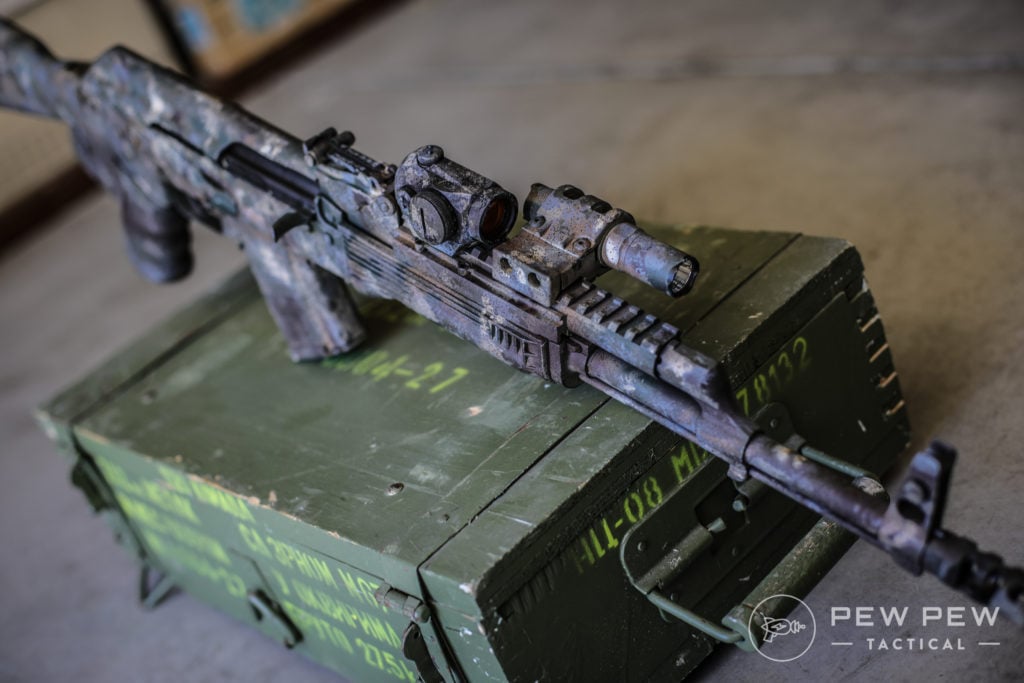 Do AKs Suck?
Common arguments are that the AK has inferior ergonomics compared to more modern rifles, such as the AR-15, increased recoil, and terrible accuracy.
Regarding ergonomics…there is some truth. Some things, such as the safety and magazine release, are harder to manipulate.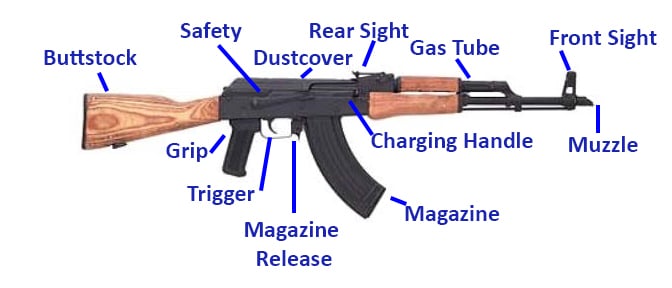 But since the charging handle is on the right side, most people can use their dominant hand to rack it more easily compared to the AR's charging handle.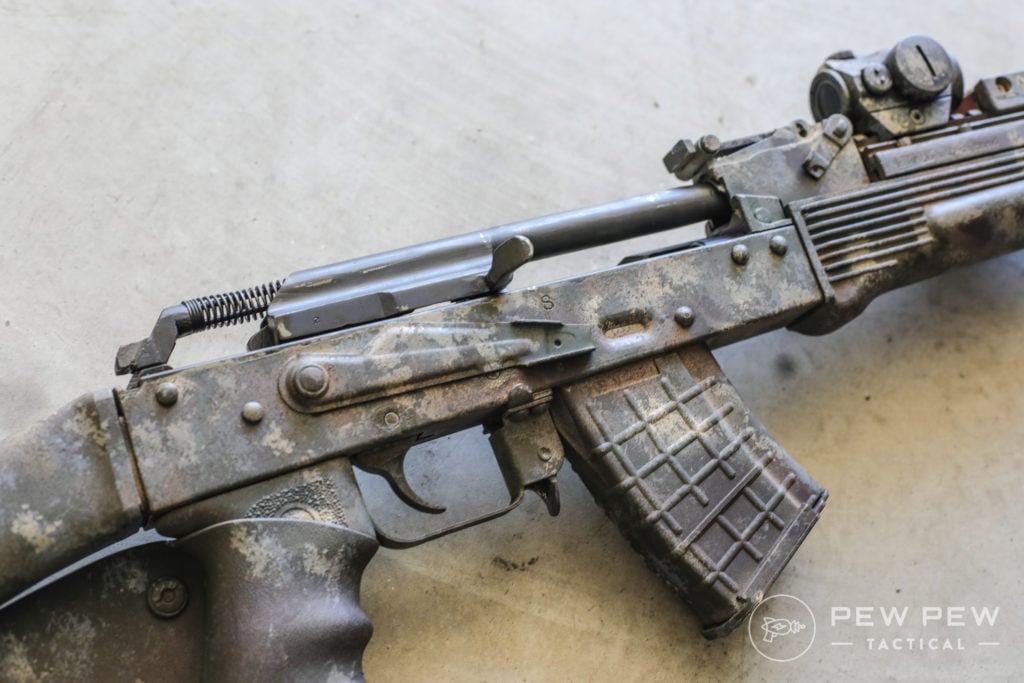 And because the round is larger…there definitely is increased recoil, but not so much that it is objectionable or makes the gun difficult to use effectively.
Lastly, you will hear people say the AK is inaccurate. When compared to the AR, this may seem true, but that is more due to the inherent accuracy of the AR than the inherent inaccuracy of the AK.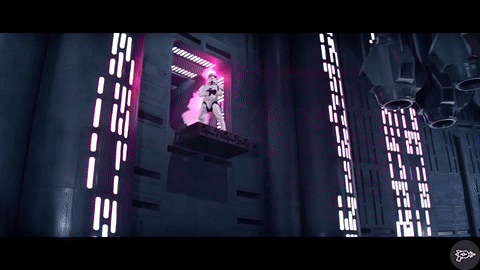 Because of the looser tolerances and piston system… AKs usually are suitable for "minute of man" at 300 yards…meaning you'll hit a human-sized target if you do your part.
However, some AKs with good (not surplus) ammo, a decent trigger, and a good shooter are capable of 2-3 inch groups at 100 yards.
Milled vs. Stamped Receiver
These terms will come up as soon as you start digging into the world of AKs.
It explains how the main receiver (the metal piece that holds everything) was created.
The original AK-47s were milled. These start as a solid piece of steel, and metal is then removed (milled out) to create the receiver "shell." 
You can most easily tell these apart since they are much heavier and don't have rivets.

This process was later simplified with the AKM, which utilized a stamped receiver. These receivers use a 1 to 1.5mm thick piece of steel that is bent into the shape. 
Rivets (see the bumps) are then used to add the other necessary parts.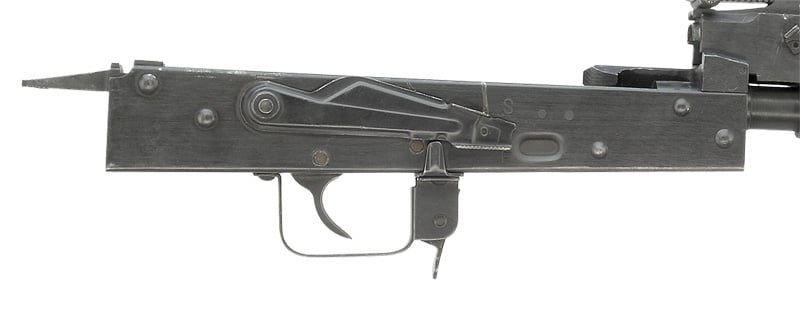 Stamped guns are much easier to produce and save a bunch of weight (1-2 pounds).
So what's the best?
Well, there is no correct answer here.
Battlefield Vegas, which rents out TONS of guns, did a Q&A session that said stamped receivers start to fail at the 100K round count while milled receivers have yet to fail.
Keep in mind, 100,000 rounds is an absurd amount, and chances are you won't even approach 1/10th of that round count. Milled is technically more durable, but it only matters if you rent guns out.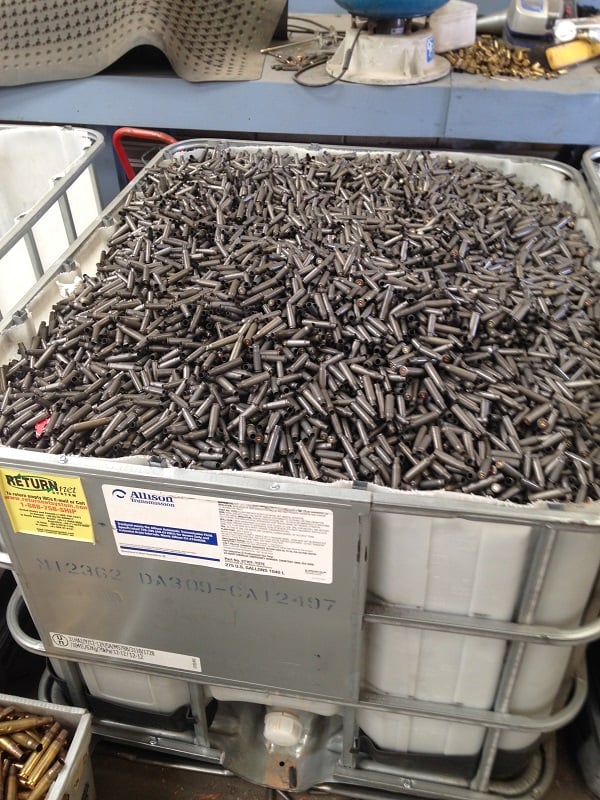 On the flip side, stamped guns are lighter (and usually cheaper), so it is really down to personal preference here.
Country of Origin
For a long time, AKs made their into the US from former Eastern Bloc countries in the form of build kits. But thanks to the last two presidents, one of the primary sources, Russia, has dried up.
Russian guns will be from factories such as Molot with their VEPR and Izhmash with Saigas. If you can still find them, they fetch a much higher price.

However, there are still plenty of good non-Russian AKs out there. The rest of the guide will focus on AKs you can still readily buy.
So let's check them out!
Best AK-47s
1. Zastava ZPAP M70
Zastava has a long history of producing AKs in former Yugoslavia, current-day Serbia.
But in 2019, they decided to cut out the import middleman and opened a US production plant in Des Plaines, Illinois.
Not long after, they rolled out the latest version of their longstanding M70 series — the ZPAP.
The ZPAP M70 features a 1.5mm bulged trunnion receiver for extra strength, and they come standard with chrome-lined barrels, making these guns absolute tanks.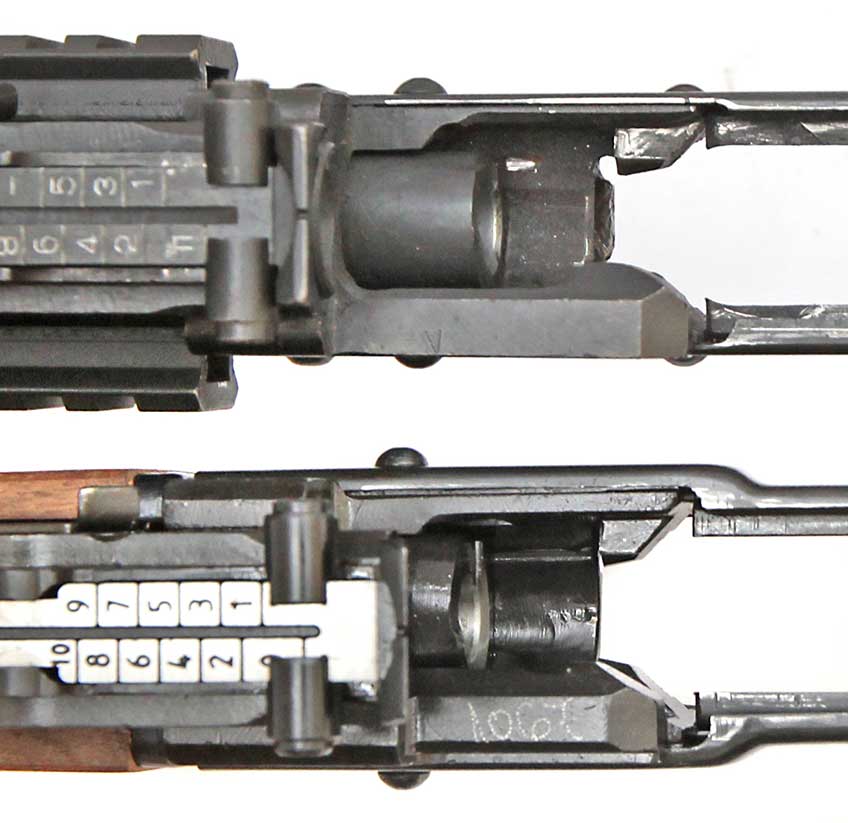 All major components, including the barrel and receiver, are still made in Serbia. The guns are then imported into the US, where the rest of the parts are added to meet 922r compliance.
What you end up getting is a well-priced AK that is still mostly an "import" gun. For the money, the fit and finish are impressive, and the guns are robust.
Remember that these are considered "Yugo pattern" guns, meaning that standard AKM furniture won't fit. But don't fret; with the rising popularity of Yugo AKs, there is still plenty of aftermarket out there.
992
at GrabAGun
Prices accurate at time of writing
Prices accurate at time of writing
2. Palmetto State Armory PSAK-47 GF3
A good play on words…the PSAK-47 is 100% made in the USA.
PSA is known for its reliable and super affordable AR-15s. They keep costs low by doing everything in-house — from raw materials to finished rifles.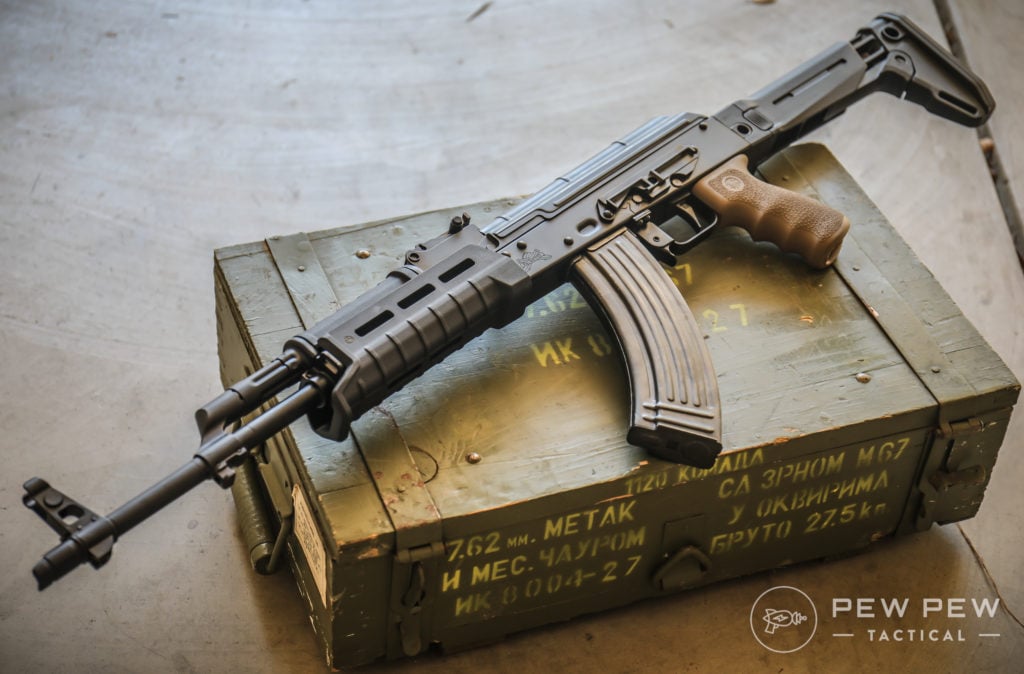 They applied the same concept to their AKs when they saw foreign build kits drying up.
Initially, they used some cast parts and had some pretty major hiccups, but all of their current rifles are forged for strength and longevity.
PSA has an absolute ton of color, stock, and trim options for their AK series, but their GF3 lineup is probably the best value buy for someone looking to get into AKs without breaking the bank.
Now…the best thing is that the PSAK-47 starts at $599 with their blemished GF3 rifles.
That's about $150-250 cheaper than the Romanian WASR 10.
You can also spring for versions with upgraded Magpul furniture, including the side-folding Zhukov stock. Even these versions can be had for under $800, still making them a great value buy.
What's your take on the US-made PSAKs?
3. WASR-10
The famous/infamous WASR-10 is manufactured in Romania by Cugir and imported by Century. It has long held the title of the most readily available foreign AK-47.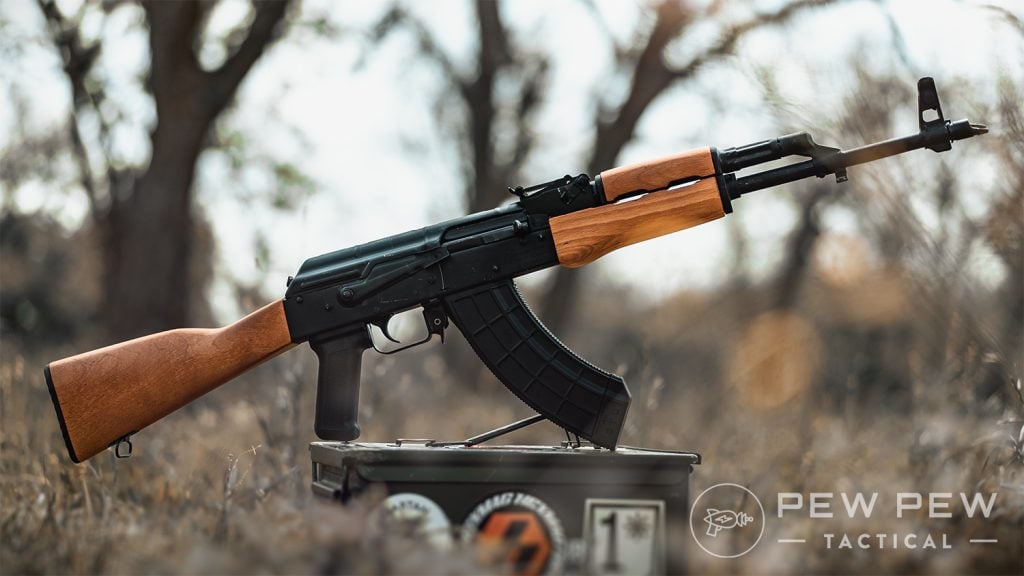 It's also the cheapest imported, which has garnered it a reputation for not having the best quality control.
For my personal WASR…that rings true.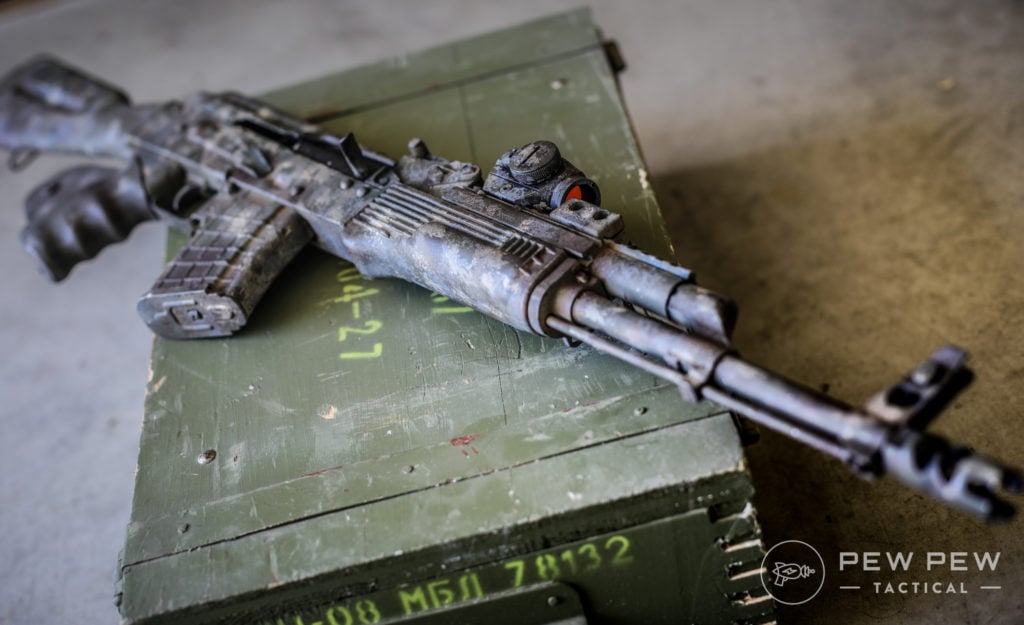 The magazine well on mine is rattly. Most WASRs come into the US only being able to accept single-stack magazines as part of import compliance. Century then mills out the magazine well to accept standard mags, but in cases like mine, it isn't always pretty.
Oh, and my front sight is hilariously canted when zeroed.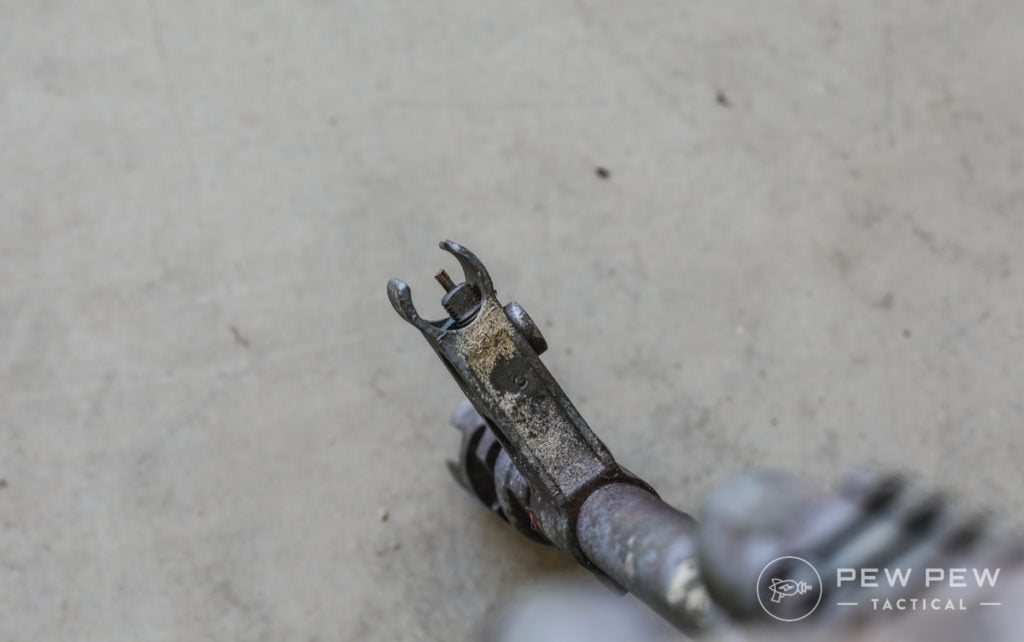 But how does it shoot?
Short answer…reliable.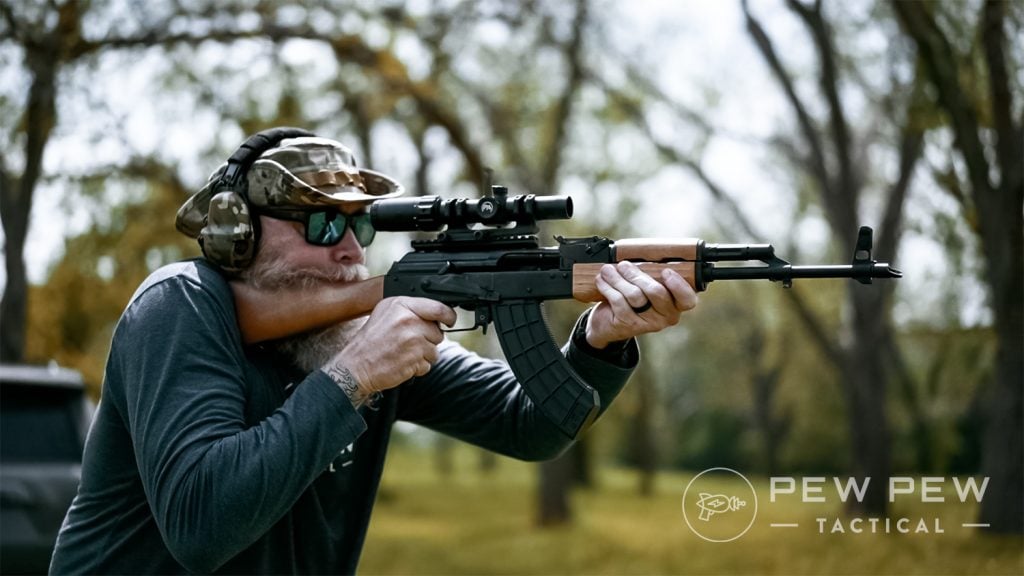 My personal WASR has had zero malfunctions, and our test gun was near perfect, even with random steel-cased ammo. As mentioned, it may be a bit picky on magazines depending on how well the magwell was milled out.
I even buried mine in the dirt to test it out.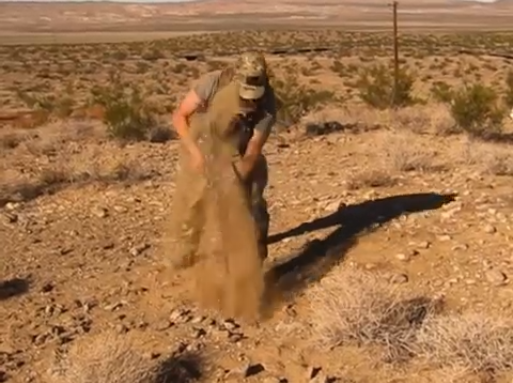 It worked…however, I would not recommend doing that since, even to this day, I'm still cleaning dust out of the receiver.
At Battlefield Vegas, they said it has been super reliable, and they have yet to shoot out a WASR barrel.
Also, AK Operators Union tests out a bunch of AKs, and his current WASR has over 10K rounds and is still going strong.
Best Starter AK
920
at Kygunco
Prices accurate at time of writing
Prices accurate at time of writing
While it might have some external QC issues and a less-than-stellar fit and finish, the WASR remains a reliable and relatively affordable import AK.
You used to be able to find them around the $450-700 range, but now they range anywhere from $750 to beyond $1000.
We got our hands on a Century Arms WASR-10 for review, so check out the video below or read the written article here.
4. KUSA KR-103
Maybe you are looking for the closest thing to a Russian AK you can get without paying outrageous prices for a used one.
Enter, Kalashnikov USA (KUSA) and the KR-103.
KUSA is an American-based AK manufacturer, but they have the secret sauce — the actual technical data packages for the AKM from Russia's own Kalashnikov Concern.
With this information in hand, KUSA is producing high-quality AKM pattern rifles here in the US using all forged trunnions and carriers and chrome-lined barrels.
Made to the exact Russian specifications, the KR-103 is a great buy, with most base-model rifles typically coming in around $1100-1300.
Best Domestic AK
1039
at Gunprime
Prices accurate at time of writing
Prices accurate at time of writing
5. Arsenal SAM Series
What about those milled guns we talked about earlier?
For that, you will want to check out the Arsenal SAM series.
Arsenal of Bulgaria is regarded as one of the premier AK manufacturers in the world, and the SAM series represents their top-shelf offerings.
The SAM series uses a milled and forged receiver, a forged bolt and trunnion, and cold hammer-forged chrome-lined barrels.
Fit and finish on these is outstanding, and these are some of the nicest production AKs you can buy today. However, all that comes at a hefty cost of around $1800-2000, depending on the specific trim.
Best Milled AK
1829
at Gunprime
Prices accurate at time of writing
Prices accurate at time of writing
6. WBP Jack
Maybe you wanted a standard stamped AKM pattern AK that isn't made in the US, but you want something a step up from the WASR.
That is where the WBP Jack comes in.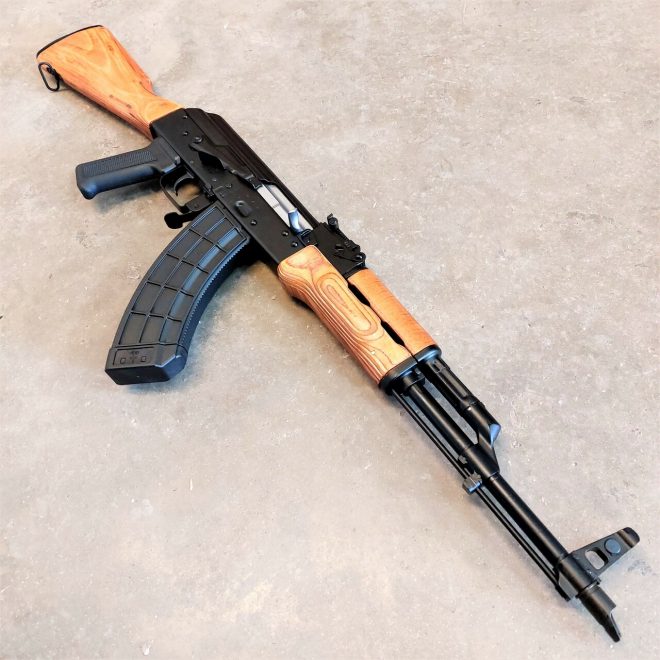 Made in Radom, Poland, the WBP guns have gained popularity in recent years for their high build quality.
The Jack is no exception, featuring Polish-made hammer-forged trunnion and bolts and cold-hammer-forged barrels that are chrome-lined.
These are exceptional firearms and are worth a look if you want a step up in quality while still having a true imported stamped AK.
7. Palmetto State Armory AK-103
PSA makes our list again, this time for its AK-103 platform.
Though the AK-103 occupies space in the AK-100 series, it adopts more modern features commonly seen in the AK-74M.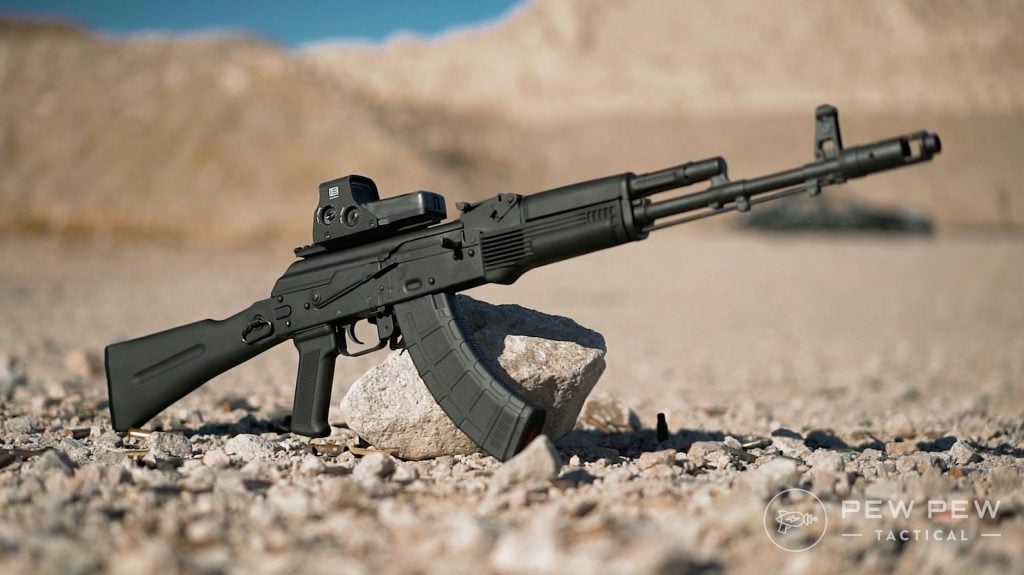 The base model sports a 4150 nitride barrel, an AK-74 style gas 90-degree gas block, an AK-74 front-sight, and the iconic AK-74 muzzle brake.
Why all the buzz about something like a muzzle brake? It really helps mitigate some of that 7.62x39mm recoil.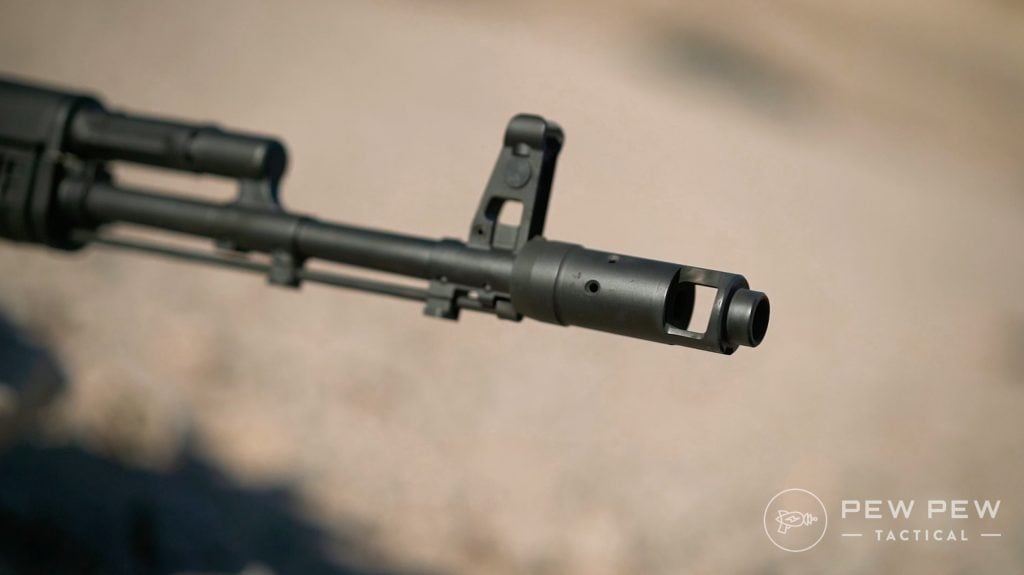 In addition to some nice features, the AK-103 is pretty affordable and comes in either a fixed stock or folding stock option. A premium version with an FN cold hammer forged chrome lined barrel is also available.
We did a full review that you can read up on here.
Or, if you prefer to kick back and watch, check out the video review below.
This is an excellent middle-ground if you want to step up a little past the base PSAK GF3 but don't want to quite shell out the cash for something like a KR-103.
8. IWI Galil ACE Gen 2
I know, I know, some of you are ready to come after me here.
Yes, the Galil ACE Gen 2 from IWI is not technically "a real Galil or a real AK,"… but it's pretty similar.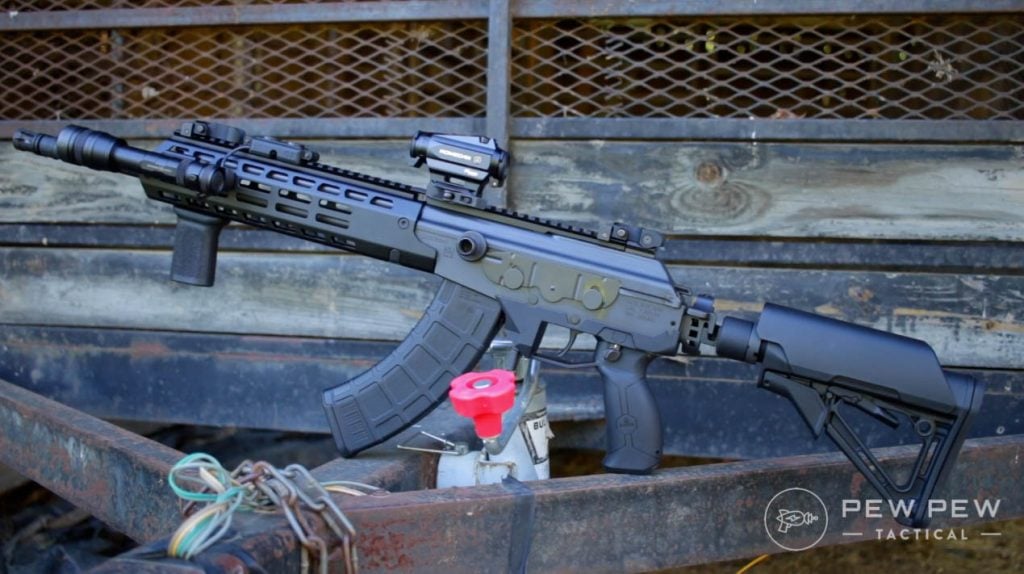 The Galil ACE gives you the same mechanics as the original Galil ARM but in a lighter platform with a polymer lower receiver.
For those that don't know, the Galil was based on the AK-47/Valmet, using the same type of long-stroke piston, dust cover, and rock-n-lock magazines.
With the ACE, you get a milled gun that is available in 7.62x39mm. IWI also offers the gun in other calibers.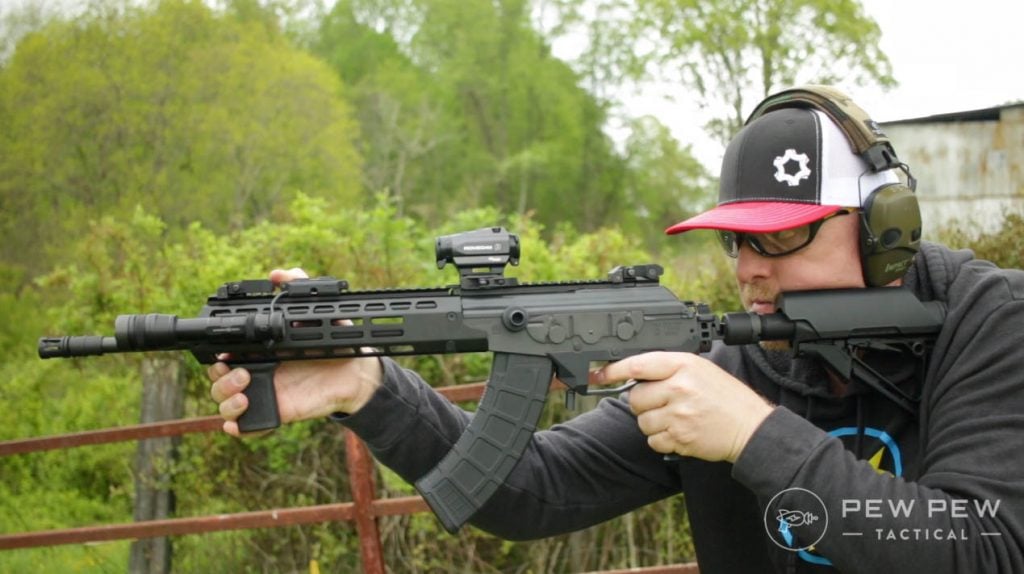 The Galil ACE Gen 2 brings a nice look and feel and works great at the range.
It accepts standard AK magazines, has a non-reciprocating left-side charging handle, and comes standard with a folding buffer tube that can accommodate any AR-15 stock.
Johnny took it for a spin and really liked it. You can read his full review here or watch the video below.
These guns are all milled, forged, and heavy-duty. Everything about these is robust, and the accuracy is typically better than your standard AKM. Many consider the Galil ACE to be the ultimate refinement of the AK platform.
Wildcard Pick
1821
at Kygunco
Prices accurate at time of writing
Prices accurate at time of writing
Do Not Buy List
Century Arms C39V2
For a while, this was one of the highest recommended AKs fully made in the USA, but it has come to light that there are significant design defects in the rifle that now place it firmly on the "don't buy" list.
If you want to hear the long version, I highly recommend this Military Arms Channel video that was made in collaboration with Rob Ski from Ak Operators Union, Local 47-74.
The short written version: after about 3,000 rounds, the rifle has a high possibility of becoming unsafe to fire. This happened with both of their C39V2 AKs right around the same round count. Much of this is due to the use of cast trunnions instead of forged ones.
If you already have a C39V2, you should inspect it closely (or have a gunsmith inspect it) to see if your rifle shares the flaw.
Pioneer Arms AKs
While the prospect of a sub $600 AK may sound pleasing, they usually come with some caveats.
In the case of Pioneer Arms AKs, that caveat is the same as the C39V2 mentioned above.

These were made primarily using cast trunnions up until very recently. They are supposedly forging their trunnions now, but the jury is still out on them, and expectations are low.
Don't be fooled by the place of manufacture, either. These "Radom" AKs are technically made in Radom, Poland, but they have no association with the highly regarded and historied FB Radom factory.
For safety reasons, it is best to avoid these guns.
Final Thoughts
We're at the end…and hopefully, you will have a slightly better understanding of AKs and which one suits you best.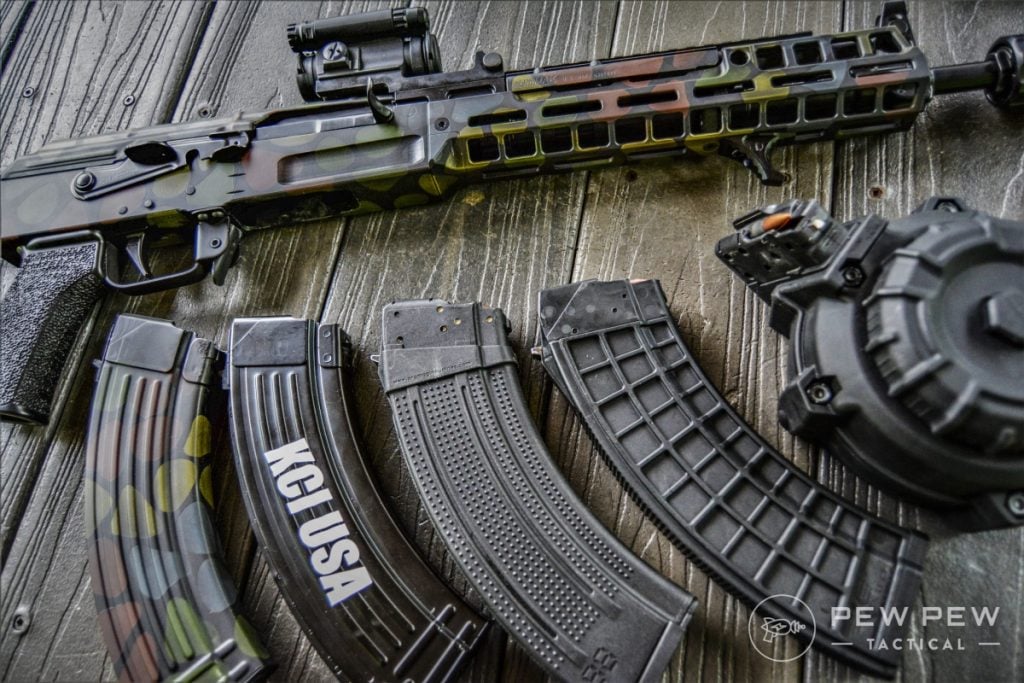 Is there anything we missed? Let us know in the comments below! Already got an AK? Check out our Best AK-47 Upgrades to fully accessorize your gun. Also, be sure to check out our article on the 7 Best AK Pistols!
Credit: Source link