Are you an online gun & gear shopping fan?
You probably already know there's a multitude of things you can buy online, like ammo, rifle scopes, and even complete firearms–not to mention a plethora of upgrades, accessories, and more.
One of our favorite things to buy online, though, are magazines…aka freedom seed holders.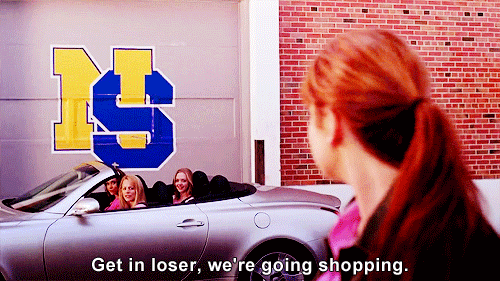 We're going to talk about why the internet is a great place to buy magazines, as well as our favorite online retailers that we personally trust.
Then go over our favorite picks for a variety of popular guns.
Ready to shop? Let's get going!
Table of Contents
Loading…
Why Buy Magazines Online?
Well, for one, the world wide web offers a nearly endless array of options–generally much better than the local gun store. If it's been made, you can find it online.
This is great for people who want magazines for rarer weapons or have specific preferences for their magazines.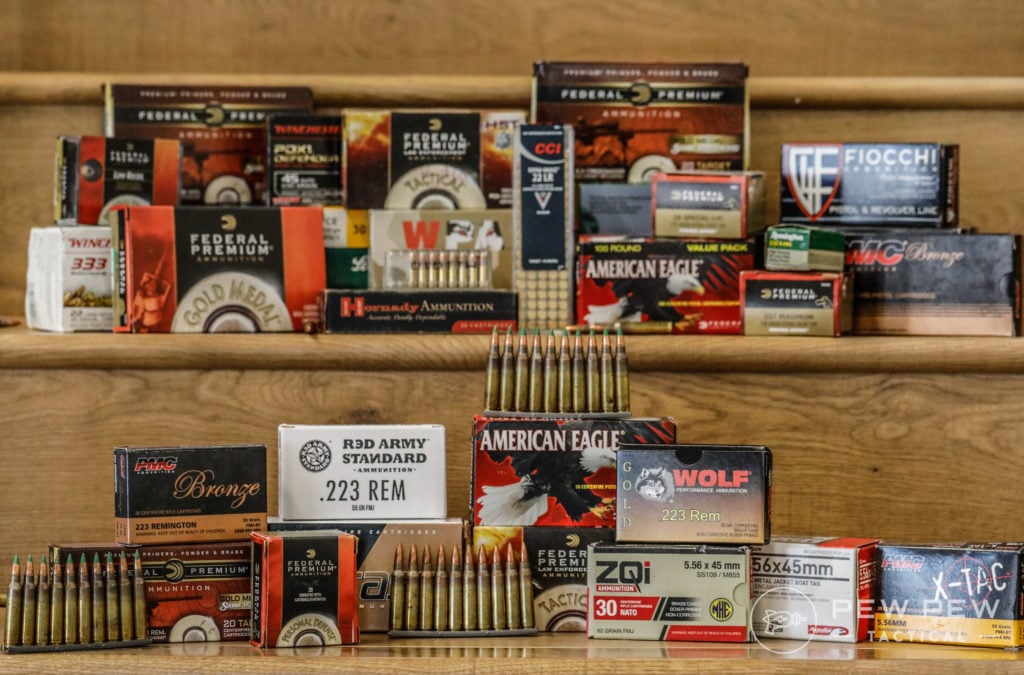 Quite simply, your local gun store probably doesn't have the benefit of a warehouse's worth of stock the way an online retailer does, so they're only going to stock what they know will sell.
Another reason is the cost. Often, online retailers can offer magazines at fantastic prices since they don't have nearly the same operating costs as your local gun shop. Even with shipping accounted for, you may be able to save a few bucks.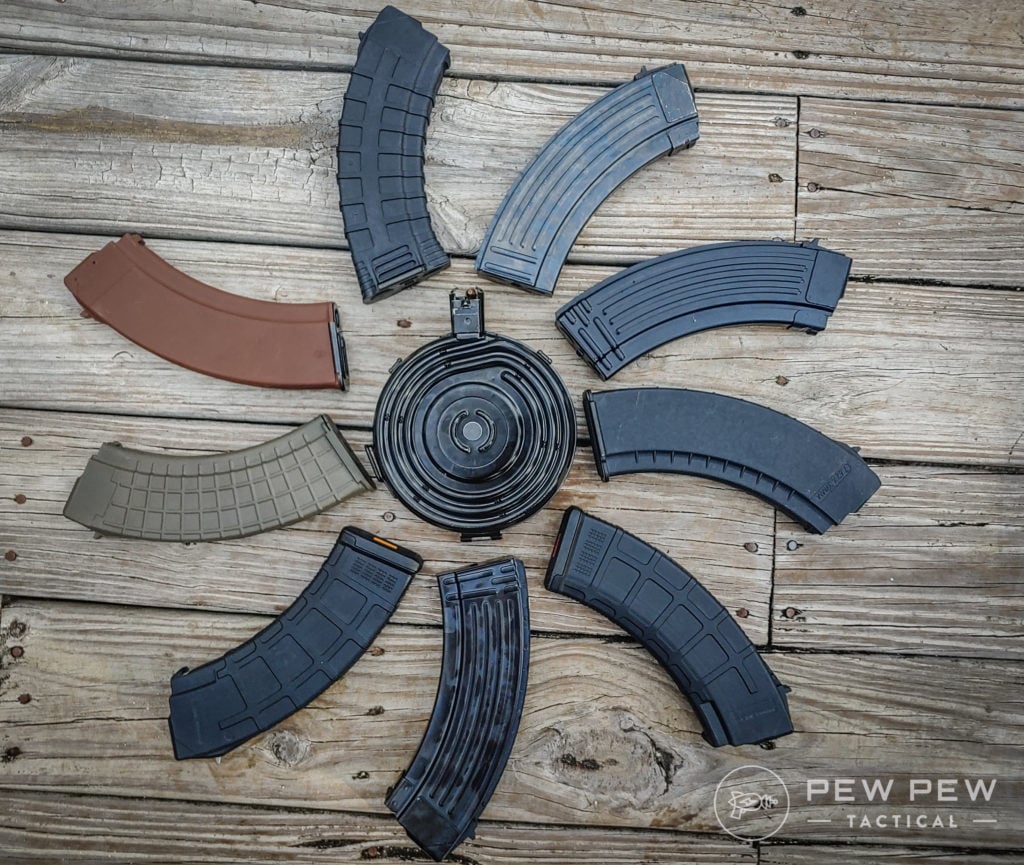 Adding onto that–there's a chance you may not need to pay sales tax on your purchase, which is always welcome.
Cha-ching!
Now, let's move on to the part you're really here for–our favorite places to buy magazines online.
6 Best Places to Buy Magazines Online
1. Gun Mag Warehouse

Folks, it's right there in the name. Gun Mag Warehouse is an online retailer that carries just about every magazine you could hope for, including options for rifles, handguns, shotguns, and magazine accessories.
As they put it, "We aim to provide new and veteran gun enthusiasts with every magazine that is currently in production, in-stock and ready to ship."
We're a big fan of their 60-day return period (with no restocking fees!), as well as their phenomenal customer service reps that go above and beyond to take care of you.
Most items ship from about $4.99, so you won't have to break the bank on shipping without that sweet, sweet Amazon Prime.
Their site is also super easy to navigate and filter results, so you can quickly shop for what you need, rather than paging through results page after results page, looking for California compliant magazines.
And a big shoutout for supporting CA during Magazine Freedom Week.
What's your take on GMW? Rate them below.
2. The Mag Shack

The Mag Shack is another of our favorite pure magazine online resellers.
They've got some pretty competitive pricing so now I usually check both Gun Mag Warehouse and The Mag Shack for my needs.
Of course they've got the usual suspects of AR-15, AK, and handgun mags but I've found they have some harder to find stuff as well.
Shipping starts at a reasonable $5.99 and their main base in is FL for you to estimate shipping times.
Plus a great 60-day return period.
3. Palmetto State Armory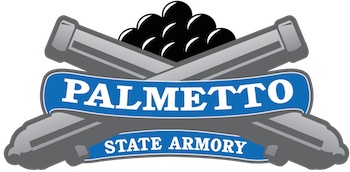 Our friends over at the Palmetto State Armory are another great source for all your magazine needs.
They've got more than 700 different magazines from all the leading manufacturers–talk about variety!
PSA is a veteran-owned business that's dedicated to being a friendly one-stop-shop for amateur to expert gun enthusiasts. They focus on providing top-quality products and customer service, and it shows.
Don't forget to check their site for promotions and daily deals, as well. They offer free shipping on certain products and have a great clearance section for you bargain hunters.
If you're in South Carolina, don't forget to check out one of their five retail locations, which are fully stocked and definitely awesome.
4. Brownells

If you've been around Pew Pew Tactical for a bit, you've probably noticed that we really love Brownells. And what's not to love?
They're one of the leading suppliers of all things guns, from accessories and ammo to gunsmithing tools and firearms–and magazines, of course!
Not only does Brownells offer a huge variety of magazines and magazine accessories, but they also have some of the best prices around. They even offer some great deals if you keep an eye out.
(Psst! Check out our Gun Deals of the Day, and we'll do all the hard work for you.)
They also make it easy to hunt for just what you need with a robust set of filters. They make it easy to calculate shipping, just by inputting your zip code, and they're really reasonable on their shipping prices.
You also can't beat their customer service and easy return process!
5. Rainier Arms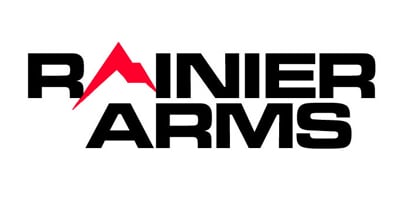 First getting their start in 2005, Rainier Arms is known as a go-to site for high-end AR-15 parts and accessories, but that isn't all you should be shopping for there.
They're great at picking up on the hottest new firearm trends and keeping you supplied with old favorites, too. Rainier Arms may not have as enormous of a selection as others on this list, but every offering is hand-picked for its excellence.
Browsing is easy, thanks to the thoughtful filters the site offers, including stock status! We're pretty excited about that.
Like everyone else on our list, their customer service is amazing. You'll feel like the only customer in the world with their reps!
6. Sportsman's Guide

Sportsman's Guide is a bit of a unique site, featuring military surplus, boating, camping, power tools, clothing, and, of course, firearms, ammo, and accessories. You can find practically anything outdoors-y here, and for a great price.
We definitely recommend that you join their Buyer's Club, which nets you 10% off most anything on the site (5% off guns and ammo!). That can add up to a huge savings, but you don't need us to tell you that.
Even without the Buyer's Club, their standard deals are pretty dang decent. They even let you filter their offerings by what's on sale today.
With more than 450 products in the magazine category alone, you'll have hours of happy browsing with all the top brands.
Sportsman's guide also has a breezy returns process and a 90-day return policy, for all you procrastinators out there.
Best Magazines for AR-15, Glock, & AK-47
We've done our fair amount of shooting through these three popular platforms…and here's our favorite magazines.
Online Buying Restrictions
State laws can definitely make the online buying process a little convoluted, and it's no fun to have your order canceled and refunded because the seller can't ship your order to you due to restrictions.
Keeping that in mind, here are a few state restrictions you'll need to abide by:
California

: Capacity cannot exceed 10 rounds without law enforcement status verification or high-capacity permits. Magazine repair kits cannot be shipped to CA.

Illinois:

Certain counties and cities have their own restrictions on capacity, generally 10 or 15 rounds.

Colorado:

Maximum capacity is 15 rounds.

Connecticut:

Maximum capacity is 10 rounds. Buyers must provide a copy of their driver's license and either a

state handgun carry permit, long gun certificate, or ammunition certificate

District of Columbia (DC):

Maximum capacity is 10 rounds.

Hawaii:

Maximum capacity for handgun magazines is 10 rounds. Rifle magazines are not restricted.

Maryland:

Maximum capacity is 10 rounds.

Massachusetts:

Maximum capacity is 10 rounds.

New Jersey:

Maximum capacity is 10 rounds.

New York:

Maximum capacity is 10 rounds.

Vermont:

Maximum capacity is 10 rounds for rifles and 15 rounds for pistols.
Please note: We're not lawyers and the law is changing constantly, so this isn't legal advice. Always do your research before ordering.
Final Thoughts
The internet is a great thing. It allows us to read our favorite gun blogs (us), watch our favorite GunTubers (again, us), and buy magazines and firearms from all our favorite retailers.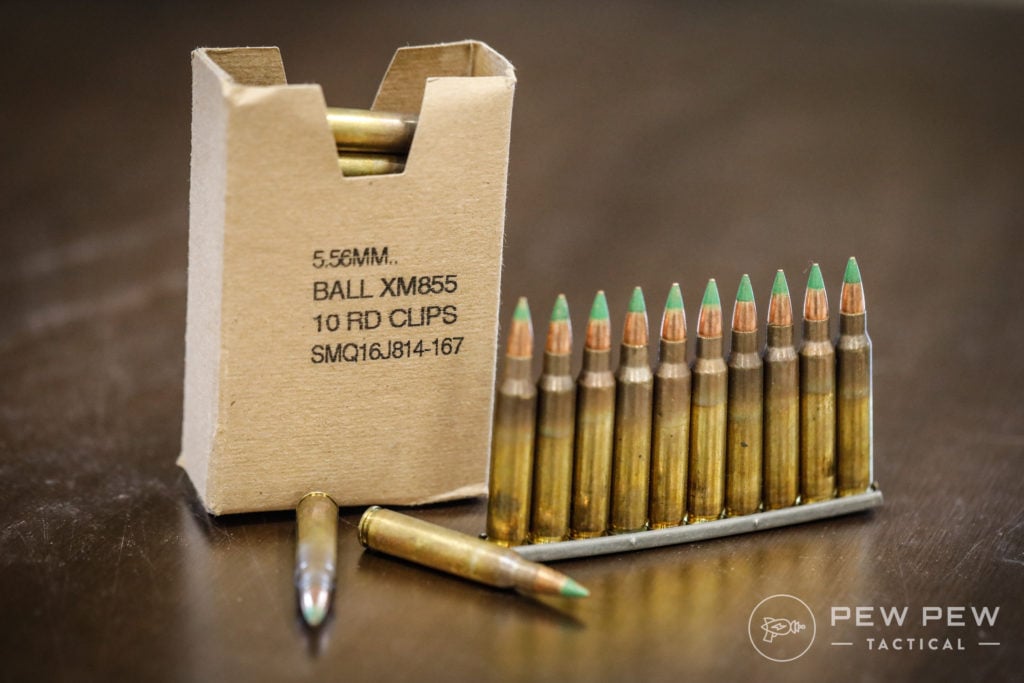 That being said, it can be difficult to know who is on the up-and-up, and who isn't. We personally use and trust all the retailers on our list, and we hope you'll love them just as much as we do!
Do you have a favorite place to shop for magazines online? Any places you'd warn others away from? Don't forget stuff to fill those magazines with. Here are the best places to buy ammo online!
Credit: Source link