Building an AR-10 from scratch can be a great way to get exactly the rifle you want, and it can be a lot of fun too. But it can also be stressful if you don't know which parts to choose.
If you're stuck deciding which AR-10 upper to choose, don't worry.
Let's talk about which upper is best for your particular needs, whether you're looking to build a rifle for hunting, target shooting, or even defense. 
We're also going to sort these out by cost, so there will be something here for every budget.
Whether you're looking to spend a mint on the top-of-the-line option, you're looking to save as much as possible, or you're somewhere in between — there should be something here perfect for you.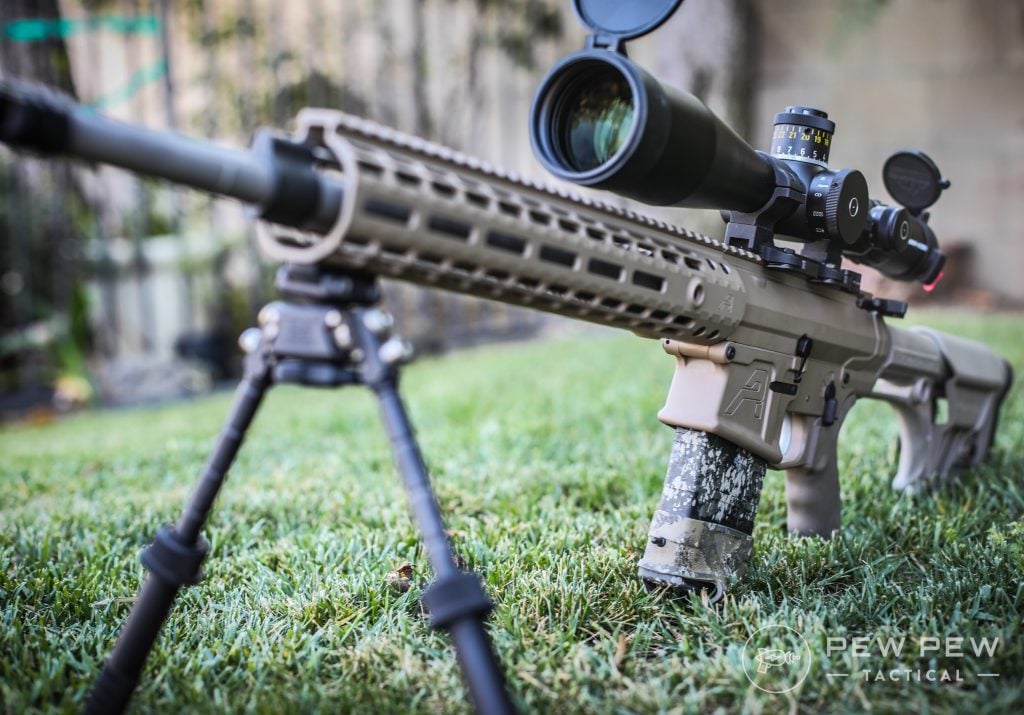 Table of Contents
Loading…
Why You Should Trust Us
Input into this article came from the PPT editorial team and our writers. Together we have a combined shooting experience of 30+ years, including instruction, competition, and multiple shooting disciplines.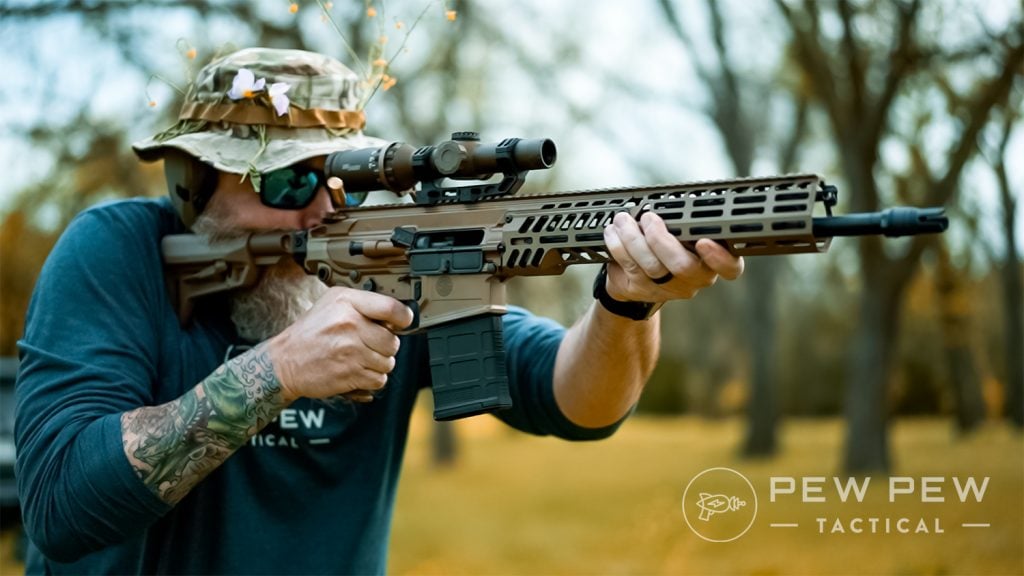 We've spent countless hours researching and analyzing guns and gear to determine which is the best when it comes to features, reliability, ergonomics, and bang for your buck.
Best Stripped AR-10 Uppers
If you're looking to build your entire AR-15 upper, then a stripped receiver is probably the way to go. This lets you pick the perfect parts to match your build plan, or just to save some money. 
1. Aero Precision M5E1 Stripped Upper
Aero Precision is one of our favorite brands around here, and it's easy to see why.
They just make great stuff, and their M5E1 Upper is no exception.
Machining is (predictably) impeccable, and it has some neat party tricks built-in as well.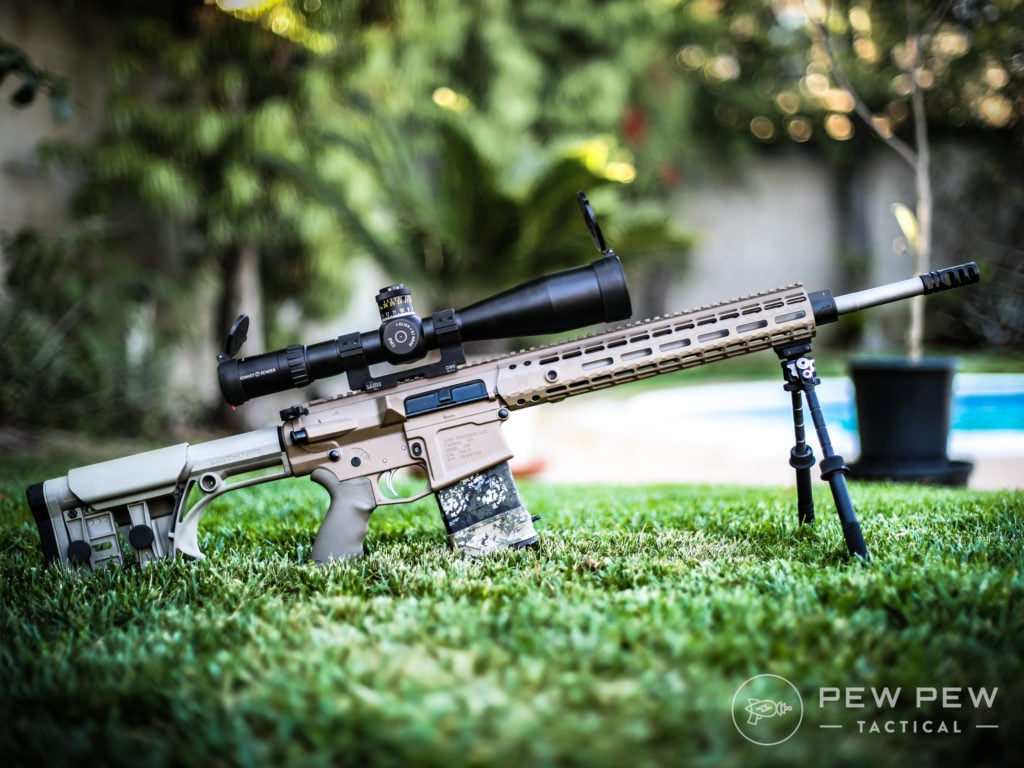 The main thing is the handguard mount assembly is actually part of the same forged block of 7075-T6 aluminum.
That integral design both makes the system stronger and also allows for some additional lightning cuts and better heat dispersion.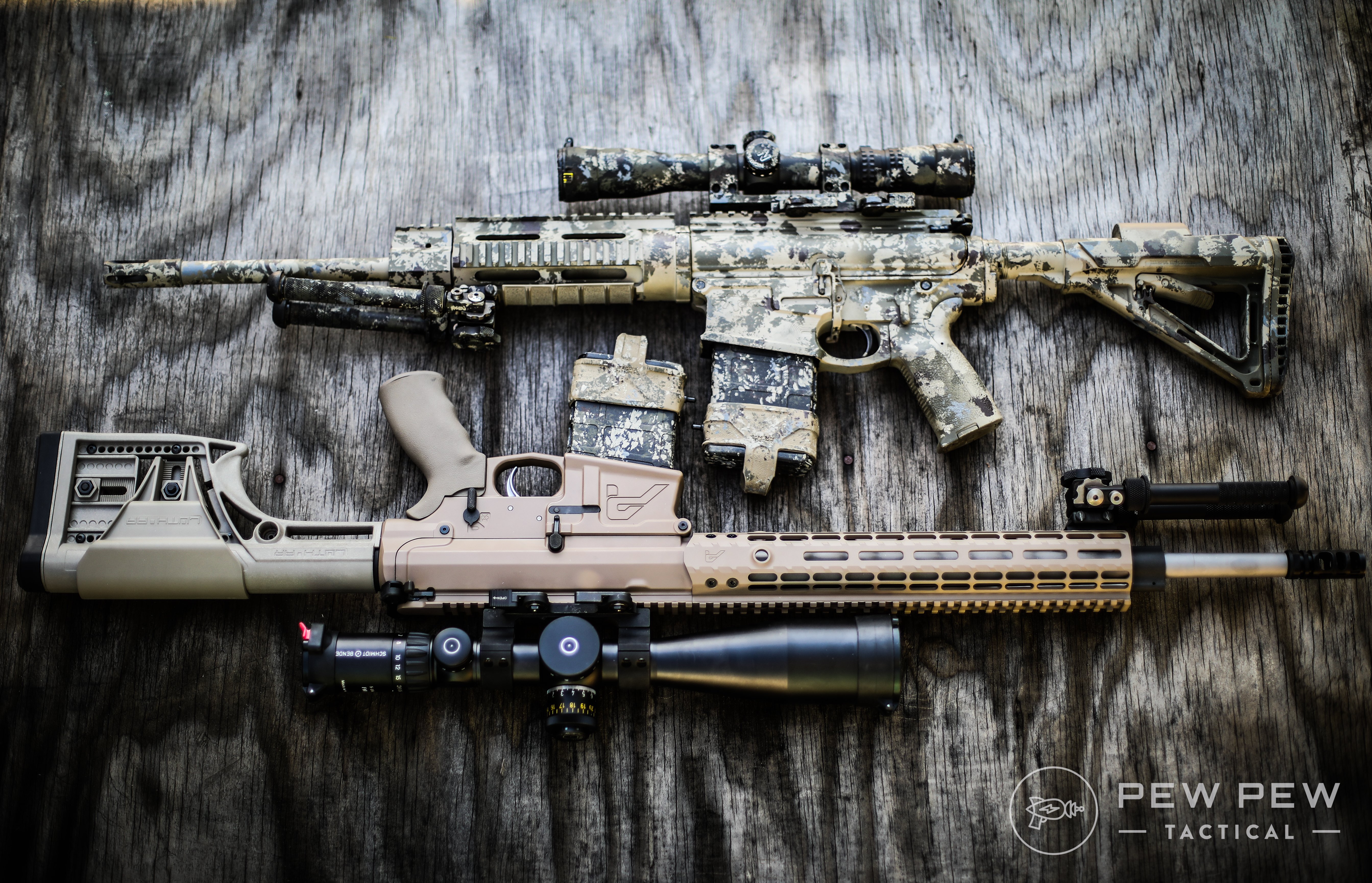 Finally, assembly with this guy is one of the easiest on our list. Just insert the barrel assembly into the upper and then tighten the included barrel nut before tightening the handguard screws.
Boom, done, and you have a free-floated barrel in about 10 minutes. 
Best Budget Stripped Upper
159
at AR15 Discounts
Prices accurate at time of writing
Prices accurate at time of writing
2. JP Enterprises LTC-19 Billet Stripped Upper
JP Enterprises is known for its high-end AR components and complete guns, and its uppers are no exception.

These are precision machined 7075-T6 aluminum billets, resulting in a lightweight and good-looking upper. A combination shell deflector and forward assist is present.
JP also uses a precision undersized barrel extension bore, requiring the use of their proprietary Thermo-Fit barrel installation process. This process helps achieve a virtually unbreakable thermal fitment to the receiver, resulting in increased accuracy.
The LTC-19 uppers are compatible with standard large-frame DPMS-pattern barrel extensions, bolts, bolt carriers, charging handles, and handguards.
Best Billet Stripped Upper
427
at OpticsPlanet
Prices accurate at time of writing
Prices accurate at time of writing
What do you think of JP Enterprises? Rate them below!
3. JL Billet .308 DPMS Stripped Upper Receiver
JL Billet, as the name implies, makes their receivers out of 7075 T-6 aluminum billets using 5-axis precision machining.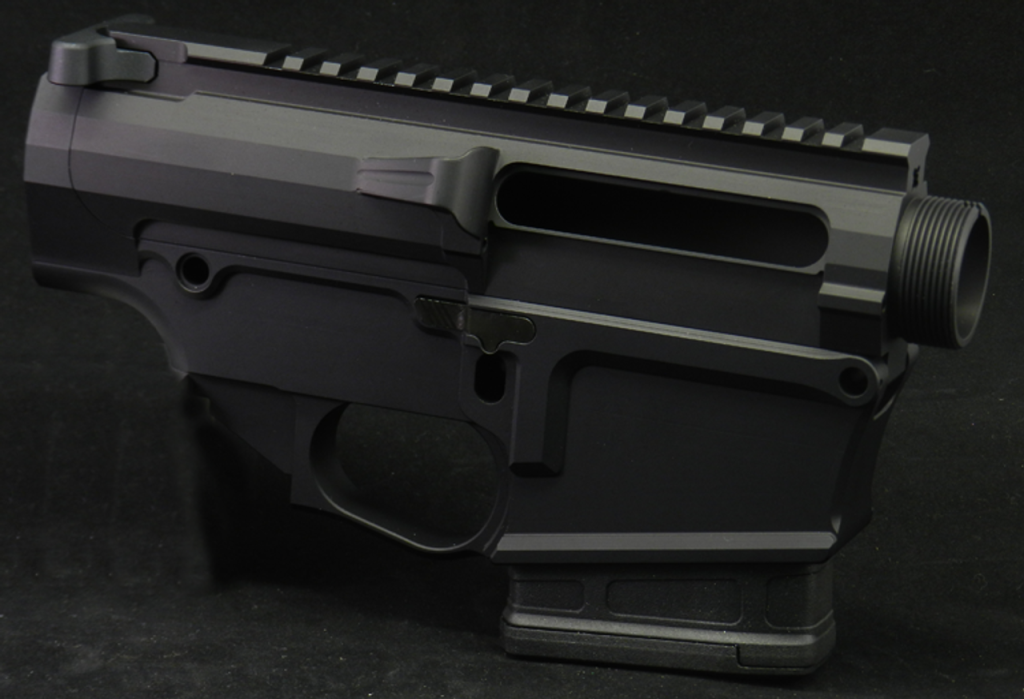 These uppers use the DPMS low-profile pattern and are type III hard coat anodized.
Unlike the JP Enterprises listed above, the JL Billet receiver is much more affordable and is worth looking at for those who want to go for a billet build without breaking the bank.
213
at OpticsPlanet
Prices accurate at time of writing
Prices accurate at time of writing
Best Complete AR-10 Uppers
If you're looking for something that's ready to go out of the box, then a complete upper is probably a better call than a stripped option. These complete uppers are all well-built, reliable, and accurate, and best of all can be shipped right to your door.
4. Aero Precision M5E1 Complete Upper
First up, we have the complete M5E1 upper from Aero.
This barreled upper comes ready to drop onto your existing lower. It's available in a variety of styles and barrel lengths, giving you options from 18 inches to 24 inches for those true long-range builds.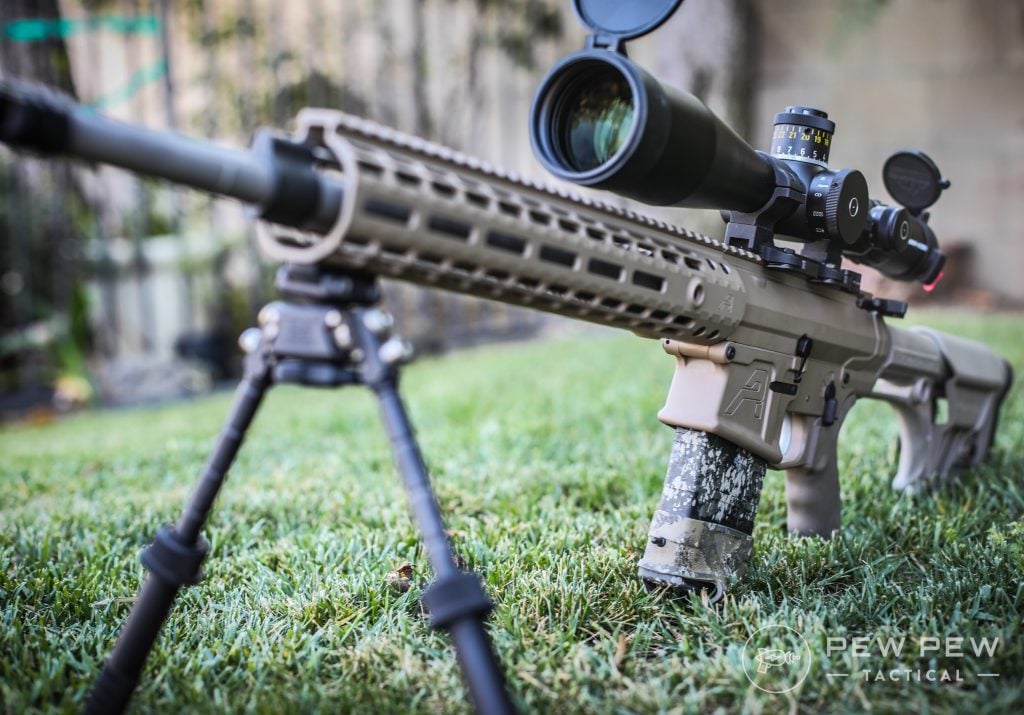 The barrels are all 1:10 twist, threaded, and feature a Chrome Moly Vanadium steel that's extra durable. They also sport a slick QPQ anti-corrosion finish inside and out.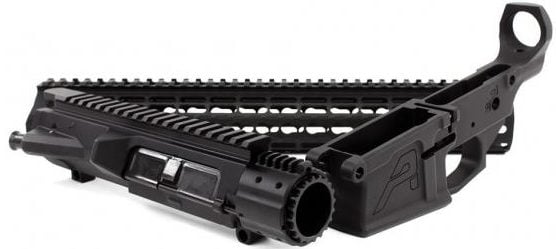 The handguards feature some beautifully scalloped rails that won't cheese-grater your hands, as well as a built-in anti-rotation table.
The 1.78-inches inner diameter is also wide enough to comfortably fit 1.5-inch suppressors without cooking your support hand as well.
499
at AR15 Discounts
Prices accurate at time of writing
Prices accurate at time of writing
Take a look at our hands-on review of the complete Aero M5E1!
5. PSA Gen 3 PA10 20" Lightweight M-LOK Upper
Palmetto State Armory is a great brand for low-cost parts that still bring great performance in value.
They are by far our favorite budget brand.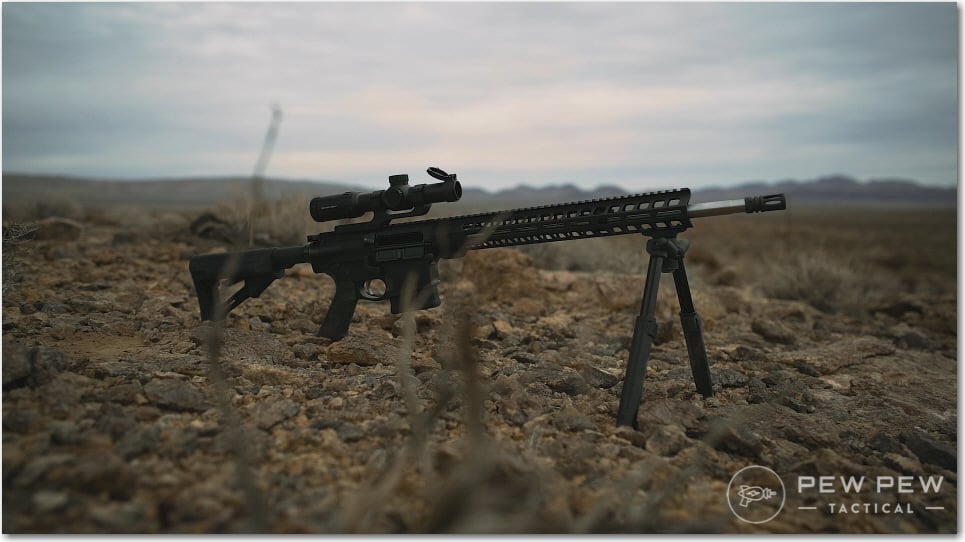 Don't mistake "affordable" for "cheaply-made" though.
The Gen 3 PA10 uppers, as well as their Classic uppers, are all well-machined and more than accurate enough to really reach out to the upper end of a .308 or 6.5 Creedmoor's range. Simply put, they hit steel all day long. 
If you're looking to build a budget hunting AR for curtailing the local hog population, or you just want to hear that awesome PING of slapping steel at 600-yards, these are great options.
Check out our full review of the PSA PA10 in 6.5 Creedmoor!
6. LaRue Tactical Match Grade Upper
For those looking to squeeze the most accuracy out of their AR-10, look no further than LaRue.
These are only guaranteed fitment on LaRue large frame lowers, but the end result is worth it.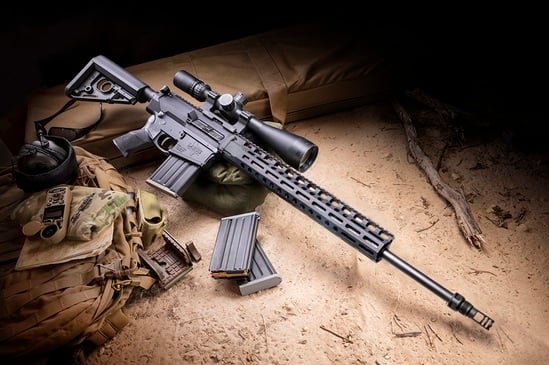 LaRue doesn't let their rifles leave the factory floor unless they print groups less than 1 MOA. Their match-grade uppers fall right in line with the stringent accuracy standards of their complete rifles.
Uppers are offered in both .308 and 6.5 Creedmoor, with both featuring 1:8 twist barrels. Barrel lengths range from 16 to 22 inches, and both Keymod or M-LOK handguards are available.
If you are looking for an absolute tack driver, LaRue is the best of the best, but with a price to match.
Best Complete Upper
1999
at Primary Arms
Prices accurate at time of writing
Prices accurate at time of writing
A Little Background on AR-10 Uppers
Like the AR-15, the AR-10 is almost infinitely customizable.
A big part of that is the combined upper and lower receiver design that allows you, by just pushing two pins out, to split the rifle into the serialized lower, which contains the fire control group, and the upper, which contains the bolt carrier, charging handle, and barrel.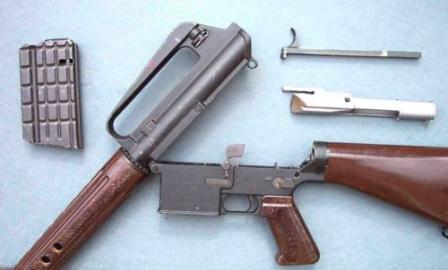 This is great for maintenance because it allows access to the inner workings of the rifle.
It also brings more on the customization front because you can swap uppers on the fly, giving you everything from a shorty battle rifle to a long-range precision rifle with a suitably long barrel.
And you don't actually need more than one firearm. 
You can get a really meaningful upgrade installed in about 5 seconds — you just need a second upper.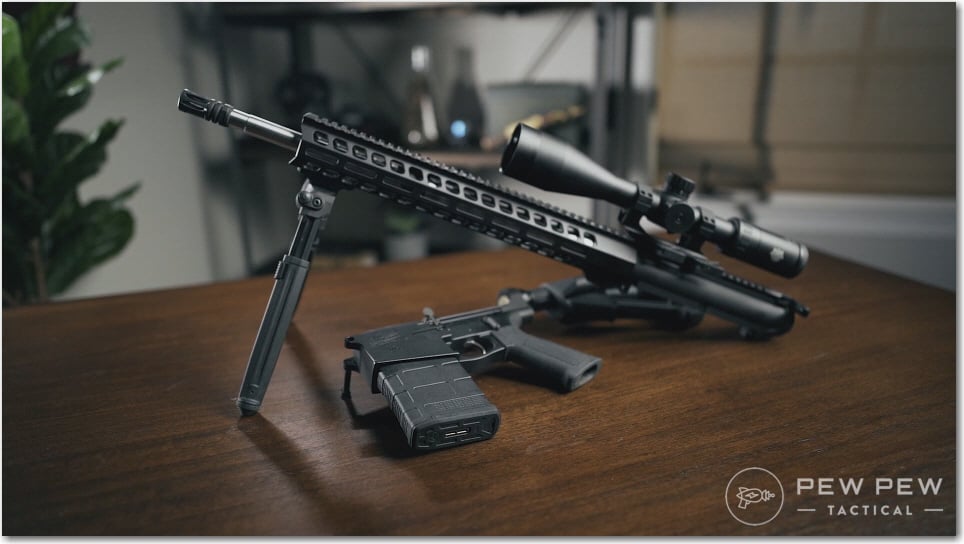 And, of course, since the lower is the serialized part, known in legal terms as "the whole freaking gun," you can have an upper sent directly to your house — no FFL or transfer fee required. 
So with all that in mind, let's talk about the best uppers and how to choose the one you should be throwing on your lower.
Choosing the Best AR-10 Uppers
The best AR-10 uppers — whether stripped or complete and barreled uppers — all have a few things in common. 
First and foremost, great uppers have great machining. Poorly-machined uppers can have fitment issues with your lower and will often have sharp corners and finishing issues.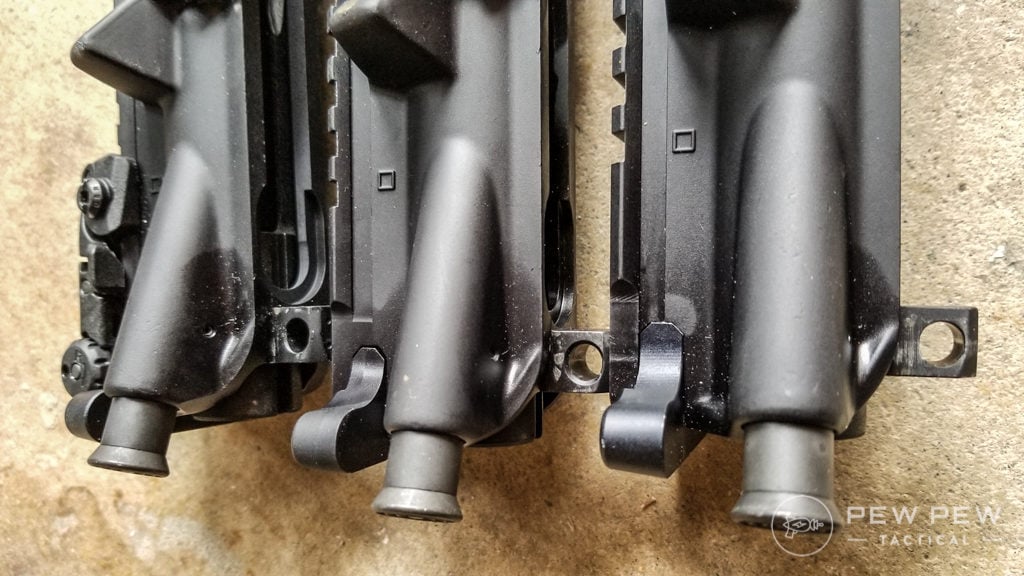 Next, if you're going to upgrade an existing rifle with a complete upper, make sure you're getting something that has a good barrel. 
The barrel of your rifle is going to be one of the key factors that make or breaks your accuracy, so get something that's actually going to be an improvement, particularly if something like PRS or long-range shooting lurk in the gun's future.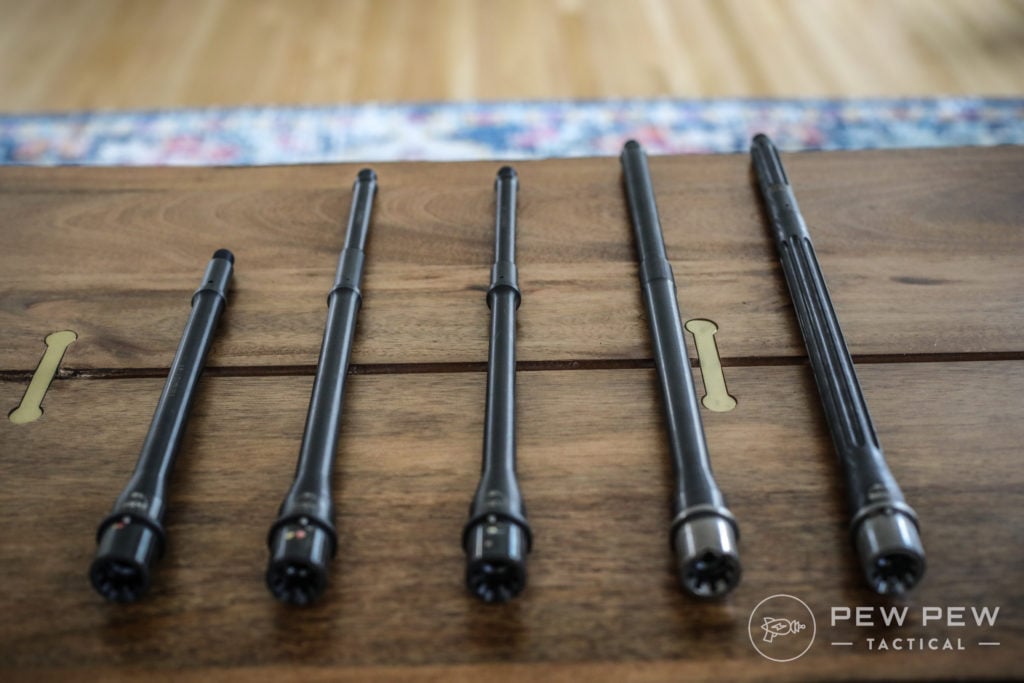 Forged vs. Billet Receivers
We're going to probably step on some toes here, but the truth is…you don't really need to worry about forged vs. billet uppers.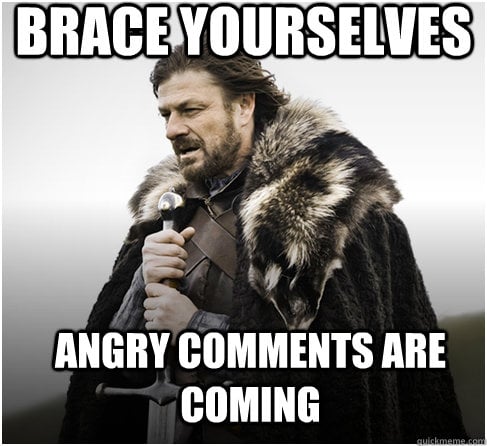 Wait, don't go!
Listen, the truth is the primary difference between the two is that, in theory, a forged piece of aluminum is more durable than a machined billet of aluminum. In practice, I've never had an upper receiver fail.
In fact, I've never heard of a modern upper failing. 
On top of that, modern 7075 aluminum is strong enough that forging vs. machining a billet doesn't really matter.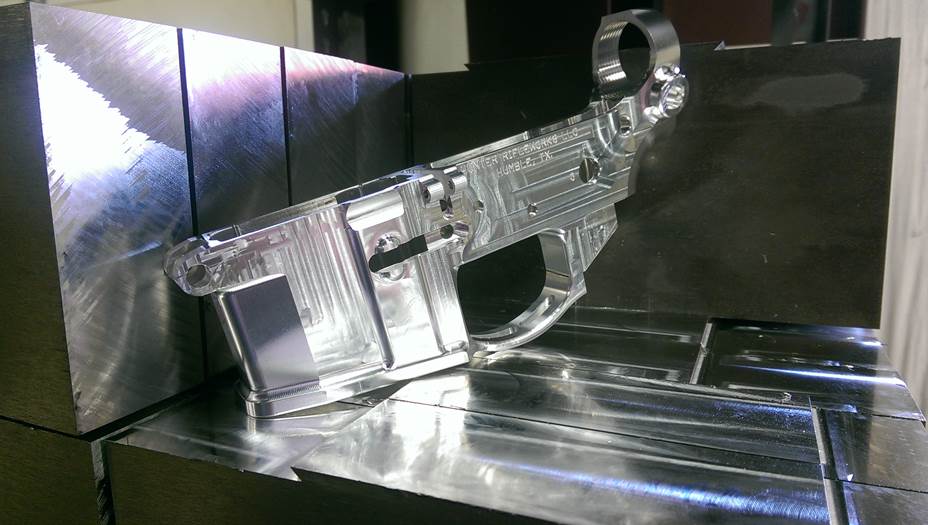 What does matter is that machined billets can have different designs and more features built-in at lower costs.
But then again, if you're happy with a more affordable forged upper, then that's totally fine too.
In short…don't stress about it. 
DPMS vs. Armalite Style
There are two styles of AR-10 upper and lower receivers, the original Armalite AR-10 style, and the newer DPMS LR-308 style (not technically an AR-10, but the term has come to include both). 
Both are fine, and the only real difference is the geometry of the rear cut. 
The important thing you need to know is that an Armalite AR-10 style won't fit on an LR-308 lower and vice versa.
Just make sure that your lower, upper, and handguard are all the same style, and you'll be just fine.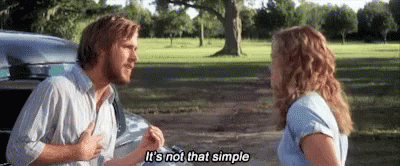 Final Thoughts
There are a whole lot of AR-10 uppers out there to choose from, but hopefully, we've narrowed the field for you at least a little bit. 
Whether you choose a stripped upper or a complete, the ones on this list are brands and models we trust on our own rifles.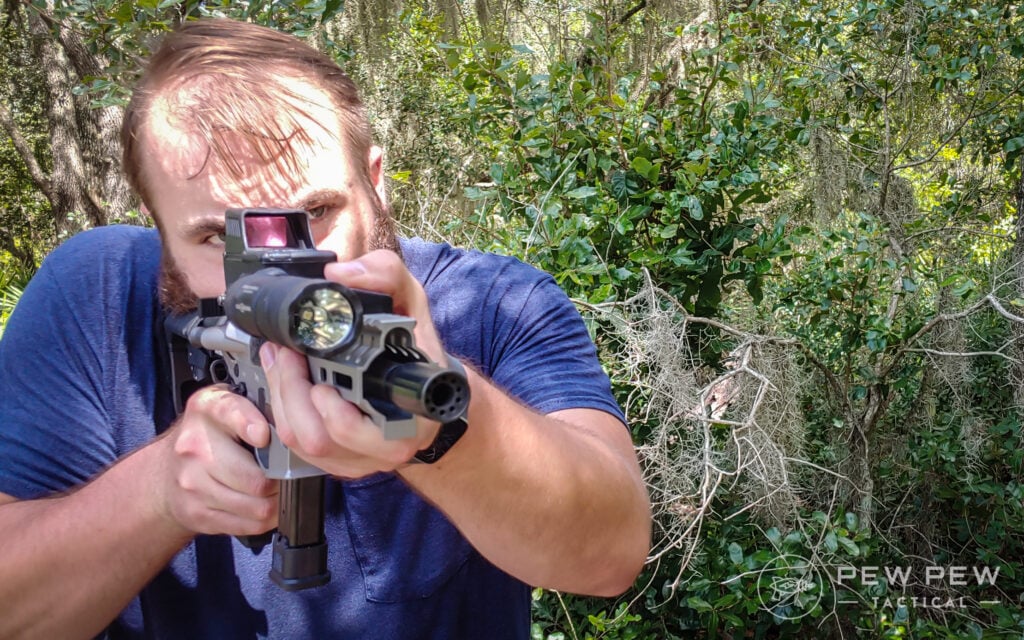 Which of these AR-10 uppers is your favorite? Is there one that might find a home on top of one of your rifles? Let us know what you think in the comments! Not ready to DIY it? Then check out the Best AR-10 Rifles and grab a fully constructed AR-10!
Credit: Source link